Seasonal in October:
Artichokes, aubergine, beetroot, cabbage, Broccoli, carrots, butternut squash, cauliflower, celeriac, cavolo nero, celery, chard, chicory, cucumber, chillies, french beans, fennel, heirloom, garlic, leeks, horseradish, lettuce, Jerusalem artichoke, onion, kale, onion red, kohlrabi, pak choi, leeks, peppers, lettuce & salad leaves, piccolo, marrow, portobello mushroom, parsnip, purple sprouting broccoli, potatoes (maincrop), radicchio, pumpkin, spinach, radishes, spring onion, rocket, tenderstem broccoli, runner beans, turnip, salsify, watercress, shallots, wild mushrooms, swede, sweetcorn, tomatoes, truffles (black) and truffles (white).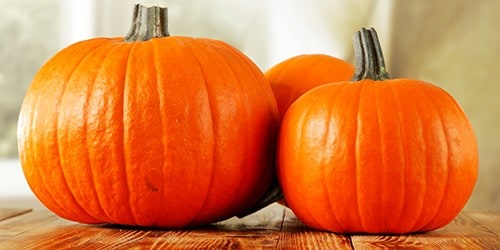 PUMPKIN:
At its best: September to November
A pumpkin's flavour mostly depends on how it is cooked. Overall, it has a sweet, rich, and nutty taste – but when it's cooked it brings out a sweet potato flavour, whereas roasting pumpkin produces a nuttier flavour. Drizzled oil, spices, onions, and garlic go great with cooked pumpkin.
Chef Suggestions: You can enjoy pumpkin when roasted, pureed, blended through a soup, or put through pasta. Try pairing pumpkin with risotto combined with sage, butter, and parmesan.
We recommend: Pumpkin can be used as a wonderful velvety velouté, to be served as a starter or as a rich sauce on your autumn menu. Alternatively, you can use the seasonal vegetable to prepare a sweet pumpkin pie with cinnamon. 
Flavour pairings: Hard cheeses, sage, rosemary, chilli, chestnuts, cinnamon, nutmeg, shellfish, goat's cheese, and almond.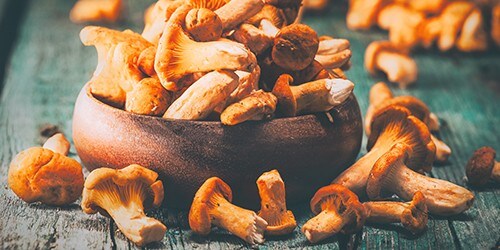 WILD MUSHROOMS:
At its best: September to December
Mushrooms have an earthy, meaty, or woodsy flavour, but the richness of these flavours varies depending on the type of mushroom. For example, button mushrooms are great sautéed or grilled and put in sauces, salads, or as pizza toppings – their subtle flavour matures when cooked. However, portobello mushrooms are great meat alternatives due to their size, meaty taste, and steak-like texture. There are so many varieties of mushrooms, but most will go well with garlic, thyme, butter, or parmesan.
Chef Suggestions: Wild mushrooms are great simply sauteed in butter, garlic and parsley paired with pasta and risotto.
We recommend: Great as a plant-based garnish adding a variety of textures to your dish.
Flavour pairings: Cheeses, rosemary, thyme, chicken, guinea fowl, beef, egg, bacon, pancetta, tarragon, apricot, and garlic.

Stay on top of the game with the latest seasonal inspiration, ideas, trends and recipes with our newsletter.