Meet the Best in the Business
Explore 'The Base' from Knorr Professional and discover the power of the chefs' most trusted bouillon.
Built on a foundation of culinary excellence that spans decades, Knorr Professional Bouillons are trusted by chefs for consistency, depth of flavour and versatility. Never standing still, we continue to be the best by working with not only the best ingredients but the best chefs in the business. 
We've teamed up with some of the best chefs in the business to bring you advice, skills tutorials, insight and menu inspiration that's tailored to your sector of foodservice.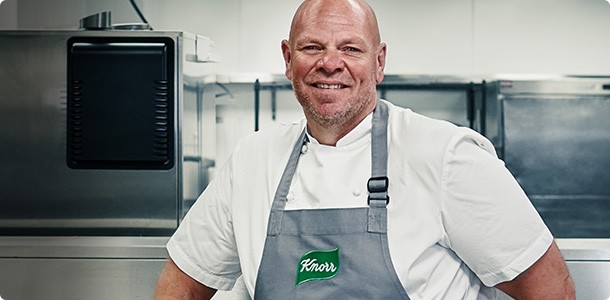 Introducing the Creative Director for Knorr Professional Bouillons: Tom Kerridge is a chef at the top of his game. With two Michelin stars under his belt, he has established himself as a firm pillar of the pub and restaurant chef community - and now he's stepping into the role of Creative Director for Knorr Professional Bouillons. Throughout our 'Bouillon Base' web hub you'll find top tips from Tom, plus recipe inspiration to elevate your menu, advice on delivering unbeatable depth of flavour and tools to create more sustainable, seasonal dishes that will keep your customers coming back for more.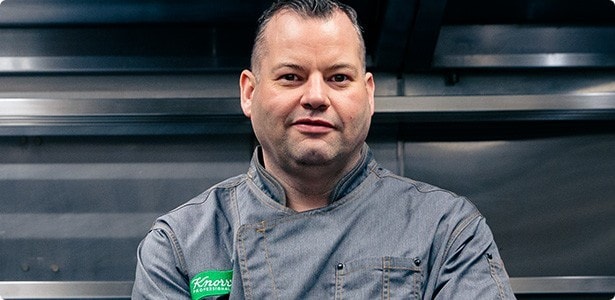 Introducing Gareth Smith: Gareth 'Gaz' Smith is a successful chef who has firmly established himself as a culinary leader within Dublin's food scene. With a passion for bold flavours and truly comforting food, Gaz is thrilled to be partnering with Knorr Professional to share his take on hero pub dishes and how's best to achieve an unmatched depth of flavour.  With seasonality at the heart, Gaz has crafted a range of recipes accompanied by easy to follow tutorials to help elevate and inspire pub and restaurant menus.

Whether you're a pub, restaurant, care home or school, we've teamed up leading sector experts to provide tailored support for your business

Tom's standout Seabass and Shellfish Paella
A deliciously fresh and fragrant seafood dish that brings a hint of summer to any menu. Watch Tom's video tutorial to discover how he creates this vibrant flavourful paella using Knorr Professional Bouillon.