Seasonal in November:
Artichoke, aubergine, beetroot, Brussel sprouts, butternut squash, cabbage, carrot, cauliflower, cavalo nero, celeriac, celery, chard, chicory, horseradish, Jerusalem artichoke, kale, kohlrabi, leeks, onion, onion red, pak choi, parsnip, portobello mushroom, potatoes (maincrop), pumpkin, purple sprouting broccoli, rocket, salsify, shallots, spinach, spring onion, swede, tomatoes, truffles (black), truffles (white), turnip, watercress, and wild mushrooms.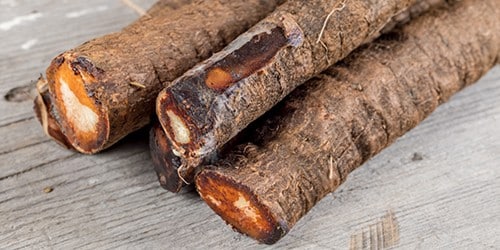 SALSIFY:
At its best: May to October
Black salsify is a great vegetarian alternative to oysters, its fishy flavour makes them perfect for chowder or a mock oyster soup. Whereas white salsify has a flavour similar to artichoke hearts or asparagus. This superfood is much better for you than most starchy root vegetables, and you cook it in the same way as you would with potatoes: mashed, boiled, roasted, or cubed and sauteed.
Chef Suggestions: Salsify is great when paired with a fish, meat, or plant-based dish. Its mild flavour is often compared to oysters, asparagus, or artichoke.
We recommend: Try your seasonal salsify in sauteed butter, thyme, and lemon for a tasteful garnish.
 Flavour pairings: Beef, bacon, Parma ham, honey, shellfish and seafood (scallops, cuttlefish, turbot, brill), lemon, butter, and thyme.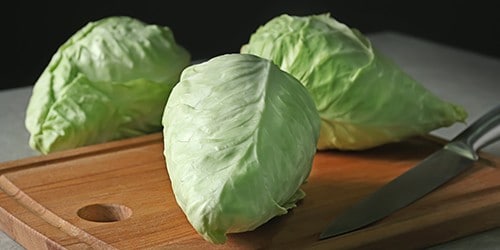 HISPI CABBAGE:
At its best: August to January
Hispi cabbage has a slightly sweetish flavour and is one of the easiest types of cabbage to digest. It is great boiled and cooked in butter, with shallots, salt and pepper.
Chef Suggestions: This green-pointed cabbage is usually eaten cooked. You can enjoy it steamed, sauteed and braised. Or equally grilled or roasted to enhance flavour. 
We recommend: Ferment your cabbage in sauerkraut or grill it with a drizzle of oil and seasoning. Finish the garnish with citrus hollandaise and toasted tarragon crumb. 
Flavour pairings: Tarragon, garlic, juniper, pork, bacon, nutmeg, and beef.

Stay on top of the game with the latest seasonal inspiration, ideas, trends and recipes with our newsletter.