Piri Piri mussels and clams broth
A piri piri spiced mussel and clam broth. Best served with crusty bread or classic frites.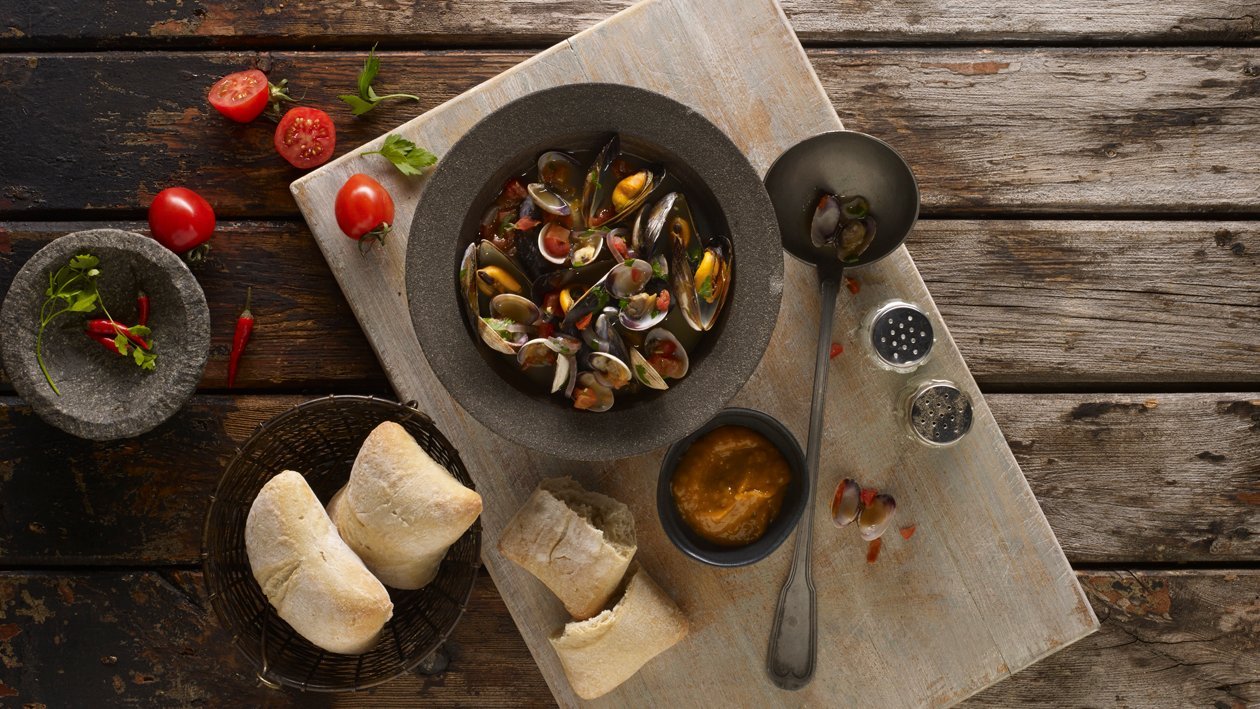 Ingredients
Advance preparation
Preparation
Advance preparation

Remove the beards from the mussels and clams and make sure they are thoroughly washed and all barnacles are removed.
Peel and finely slice the shallot.
Quarter the tomatoes then remove the seeds and dice the flesh.
Finely slice both the corianderand flat leaf parsley.
Whisk together theKNORR Piri Piri Paste, white wine and lemon juice.

To cook and serve the broth:

Place a large deep pan on a high heat and allow to heat for 1-2 minutes or until smoking.
Add in the mussels, clams and shallots and the piri piri mixture.
Place on a lid and shake.
After 1 minute lift of the lid and add in the tomatoes and chopped coriander and flat leaf parsley.
Replace the lid and shake through the ingredients.
Cook for a further minute or until the mussels and clams have opened.
If any do not open discard before serving.
Divide between serving bowls and serve with ciabatta or frites.