Ginger ale brined roast pork loin
Try this roasted pork recipe with a special twist and surprise your guests! By using the ginger ale brine, it will help keep this lean cut of pork moist while cooking.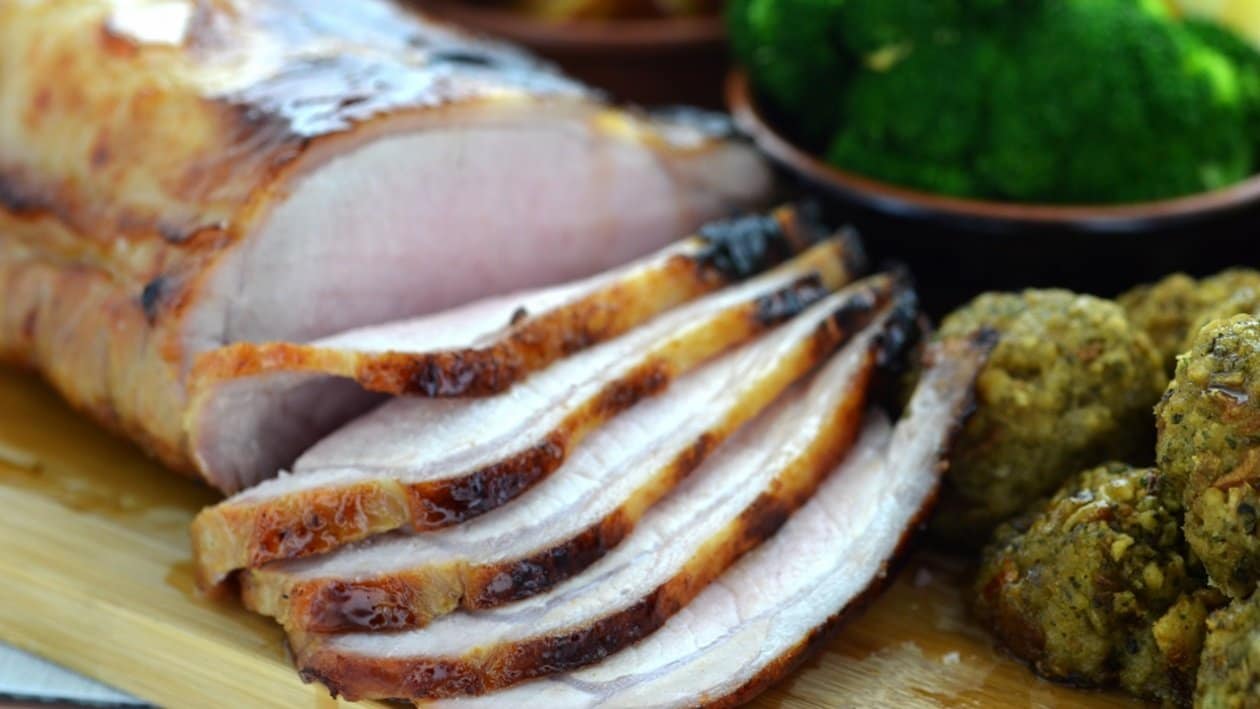 Ingredients
For the brine:
Loin of pork, skin removed

2.0 g
For the glaze:
Preparation
For the brine:

Place the salt, sugar, garlic, black pepper into a saucepan and add the water.
Gently heat until the sugar has dissolved then remove from the heat and add the 800ml ginger ale.
Allow to cool then pour over the pork and leave for 6-12 hours.

To cook:

Remove the pork from the brine and pat dry.
Place on to a roasting tray and roast at 190°C for 70-80 min.

For the glaze:

Pour the remaining ginger ale (200ml) into a saucepan and reduce by half then mix in the maple syrup then remove from the heat.
Brush the glaze over the top of the pork and allow to rest before carving.