The Close - Chicken Korma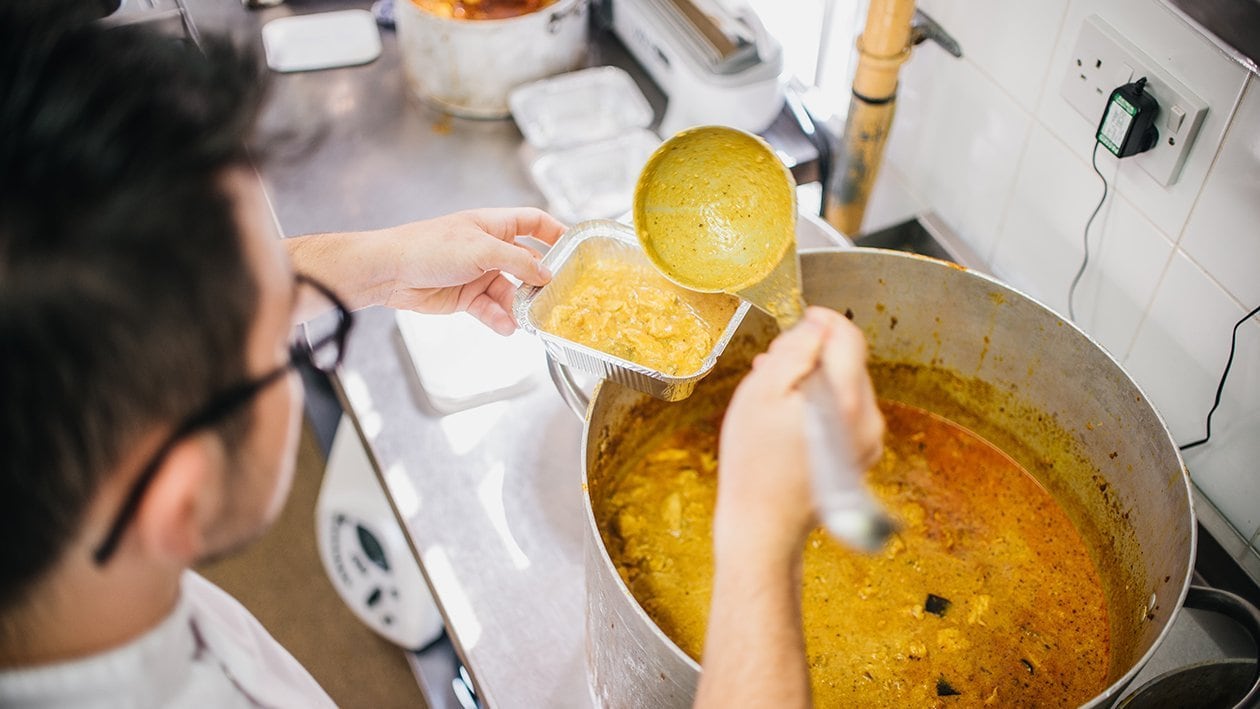 Ingredients
The Close - Chicken Korma
Method
Sunflower oil
/ml
15.0 ml
0%
Knorr Professional Patak's Korma Paste 1.1kg
/g
100.0 g
0%

May Contain Peanuts
May contain nuts and their derivatives
Knorr Professional Ginger Puree 750g
/g
25.0 g
0%
Knorr Professional Garlic Puree 750g
/g
25.0 g
0%
Tomato puree
/g
50.0 g
0%
Potatoes diced, blanched and refreshed
/g
150.0 g
0%
Pineapple, tinned in juice
/g
175.0 g
0%
Green cardamon powder
/g
1.0 g
0%
Double cream
/ml
250.0 ml
0%
Coriander, washed and chopped
/g
15.0 g
0%
Method
Potatoes diced, blanched and refreshed

150.0 g

Pineapple, tinned in juice

175.0 g

Green cardamon powder

1.0 g

Coriander, washed and chopped

15.0 g
---
Method

Peel and dice the onions and potatoes.

Heat the oil in a suitable pan then add the onions and cook for 10 minutes until golden and soft.

Add the KNORR Pataks Tikka paste and 100 ml water, cook for 10 minutes or until water has evaporated.

Add the tomato Paste and remaining water then continue to cook for 2 minutes over a medium heat.

Place the chicken and potatoes in to the pan and allow to "seal" for 5 minutes.

Pour in the pineapple, cream, cardamon and KNORR Garlic & Ginger purees.

Bring back to the boil and cook until the chicken is cooked

Nutrition tip:
Add the peas and chopped coriander then remove from the heat and serve.