School baking - chocolate puddle pudding with mandarin puree
Serve your studens a tasty chocolate fruit combination that meets the School Food Plans standards on 50% fruits in Desserts.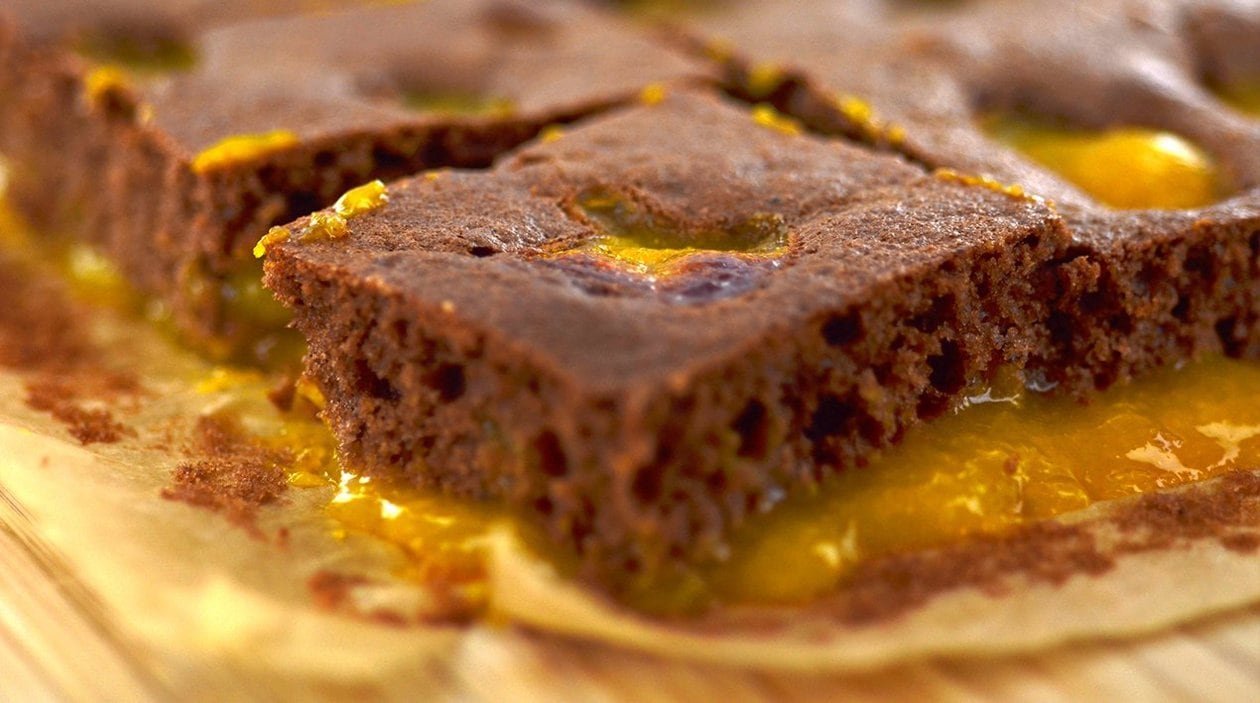 Ingredients
School baking - chocolate puddle pudding with mandarin puree
Mandarin puree:
Mandarin oranges, canned in syrup - drained weight

650.0 g
For the chocolate sponge:
Self raising flour

170.0 g

Semi skimmed milk

38.0 ml
Preparation
Advance preparation:

Preheat the oven to 170°C.
Line the baking tray with greaseproof paper.

Mandarin puree:

Place the mandarins into a jug and blend.
Put the puree into a pan and place onto a low heat, reserving 40ml of the liquid.
Take 40ml of the puree and mix with the cornflour to a smooth paste.
Whisk the cornflour mixture into the hot mandarin puree and cook until the mixture has thickened.
Allow to cool prior to use.

For the chocolate sponge:

Cream together the STORK and caster sugar.
Slowly add in the eggs, if the mixture starts to separate add in a little of the self raising flour.
Mix in the remaining self raising flour and cocoa powder.
Add in the semi-skimmed milk.
Put the mix into a piping bag for assembling the cake.

To assemble and cook:

In the base of the lined tray pour in two thirds of the mandarin puree.
Pipe along the sides of the dish the chocolate cake mix forming a wall around the puree.
Then randomly pipe over the remaining chocolate cake mix so there are pockets of the mandarin puree exposed.
Top up the exposed pockets with the remaining puree.
Bake for 30 min. or until the cake mixture has cooked through.
Remove the cake from the oven and allow to cool slightly.

To serve:

Cut into 105g portions and serve.