Kimchi in piri piri marinade
Reinvent a Korean classic as vegetarian side dish for your food business. This simple kimchi recipe with our Professional Piri Piri Paste will spice up your menu.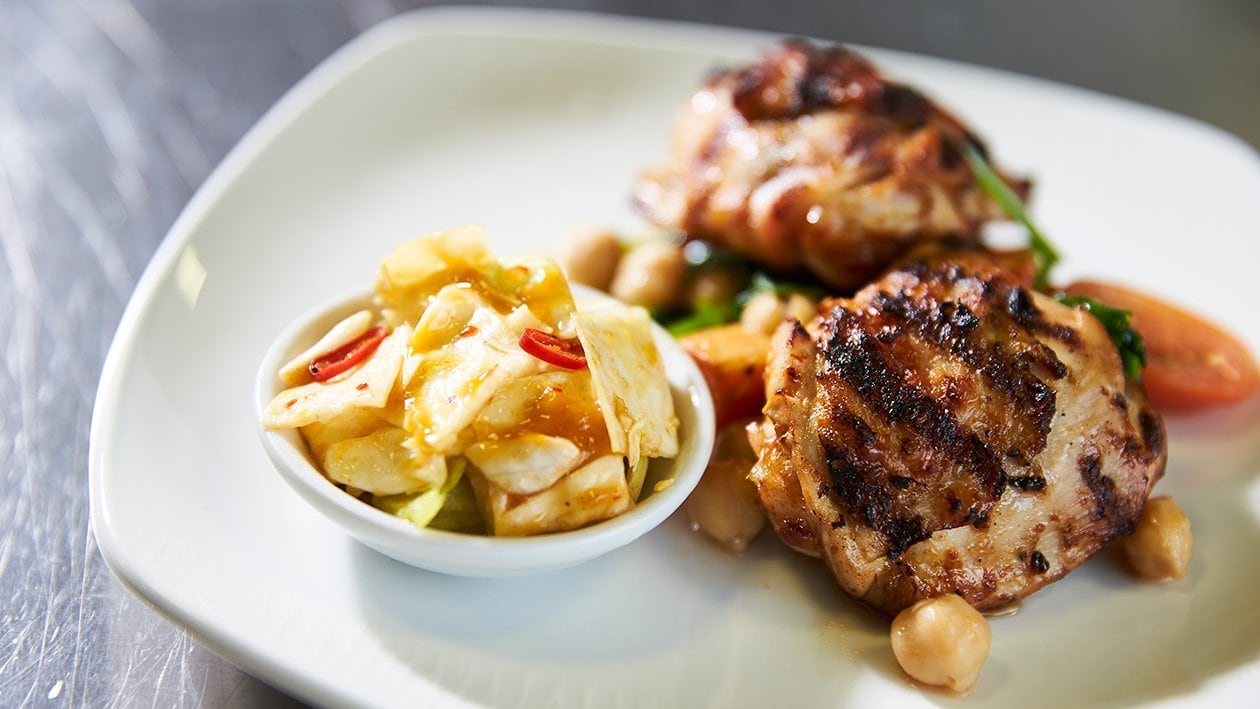 Preparation
Method:

Cut the cabbage into 2cm squares.
Finely slice the chilli.
Mix together the salt, cabbage, chilli and Knorr Peri Peri Paste.
Store in an air tight container for 5 days prior to use.