Kimchi in piri piri marinade
Reinvent a Korean classic as vegetarian side dish for your food business. This simple kimchi recipe with our Professional Piri Piri Paste will spice up your menu.
Vegetarian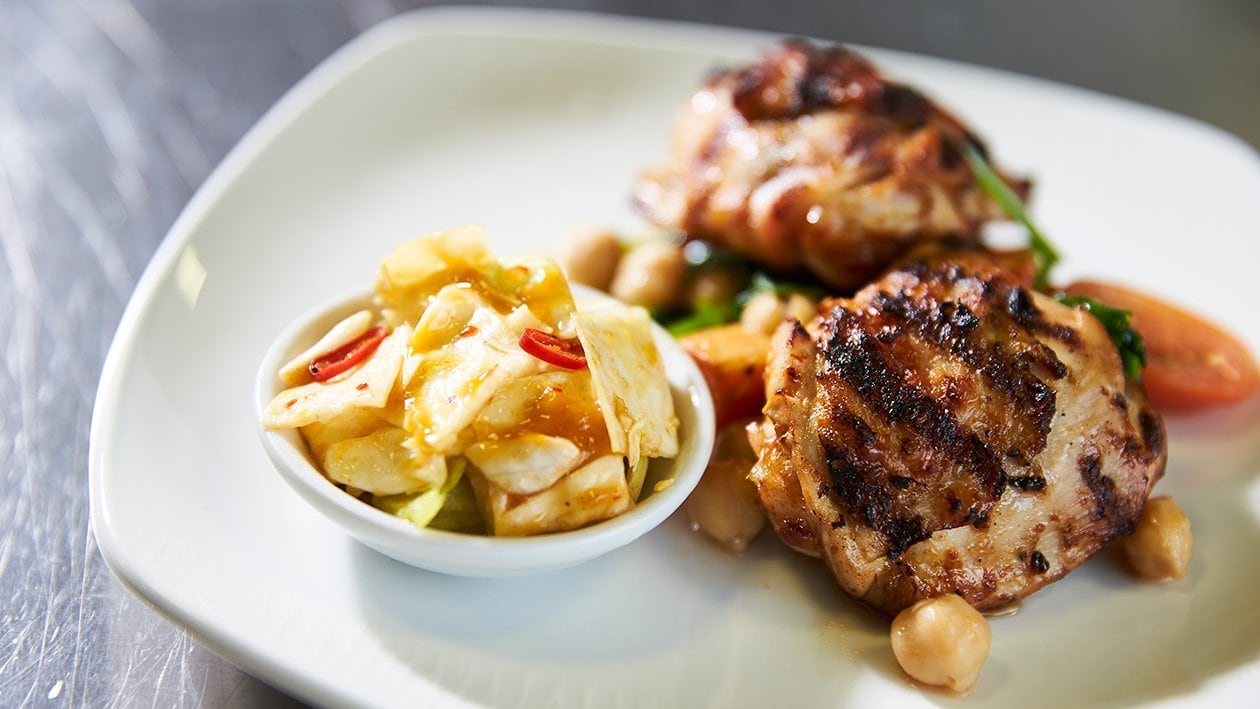 Ingredients
Kimchi in piri piri marinade
Method:
Chinese cabbage
/g
300.0 g
0%
Knorr Piri Piri Paste 1.1kg
/g
30.0 g
0%
Method:
Preparation
Method:

Cut the cabbage into 2cm squares.
Finely slice the chilli.
Mix together the salt, cabbage, chilli and Knorr Peri Peri Paste.
Store in an air tight container for 5 days prior to use.