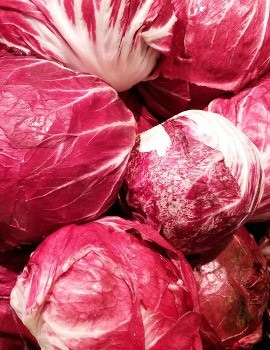 Radicchio
Radicchio has a bitty and spicy flavour and is often used in Italian cuisine in dishes, such as risotto and pasta. The vegetable has a distinctive red and white colouring on their leaves, which can contrast more or less depending on the crops exposure to light.
Did you know?  After roasting and grinding, Radicchio can be used as a coffee substitute of coffee additive.

Our recipe tip:  Orzo pasta radicchio, grilled corn, green bean salad with a sweet mustard dressing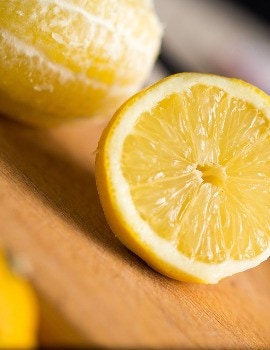 Lemons
Lemons are one of the most versatile fruits around and can be used in an array of dishes, from sweet to savoury, adding that distinctive sour taste. The lemon zest, taken from the skin is also widely used in kitchens.

Did you know? Lemons leaves can be used to make tea
Our recipe tips: Avgolemono and Lemon verbena posset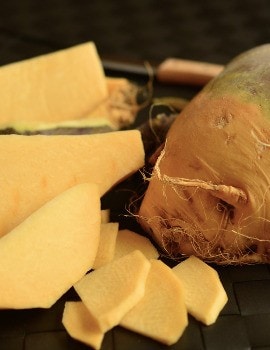 Turnip
Turnips are a root vegetable that belong to the cabbage family. Large turnips have a bitter and peppery taste, so smaller turnips are used more commonly within cooking as they have a sweeter flavour. Turnips are rich in vitamin C, an essential for growth and repair.

Did you know? Turnip leaves can also be tasty when steamed, boiled, stir-fried or used in salads.
Our recipe tip: Cured vension with pickled garden vegetables and blackberries