Avgolemono
Want to offer a chicken soup with an interesting twist? Try our Avgolemono recipe! The classic Greek egg and lemon chicken soup is perfect for your menu.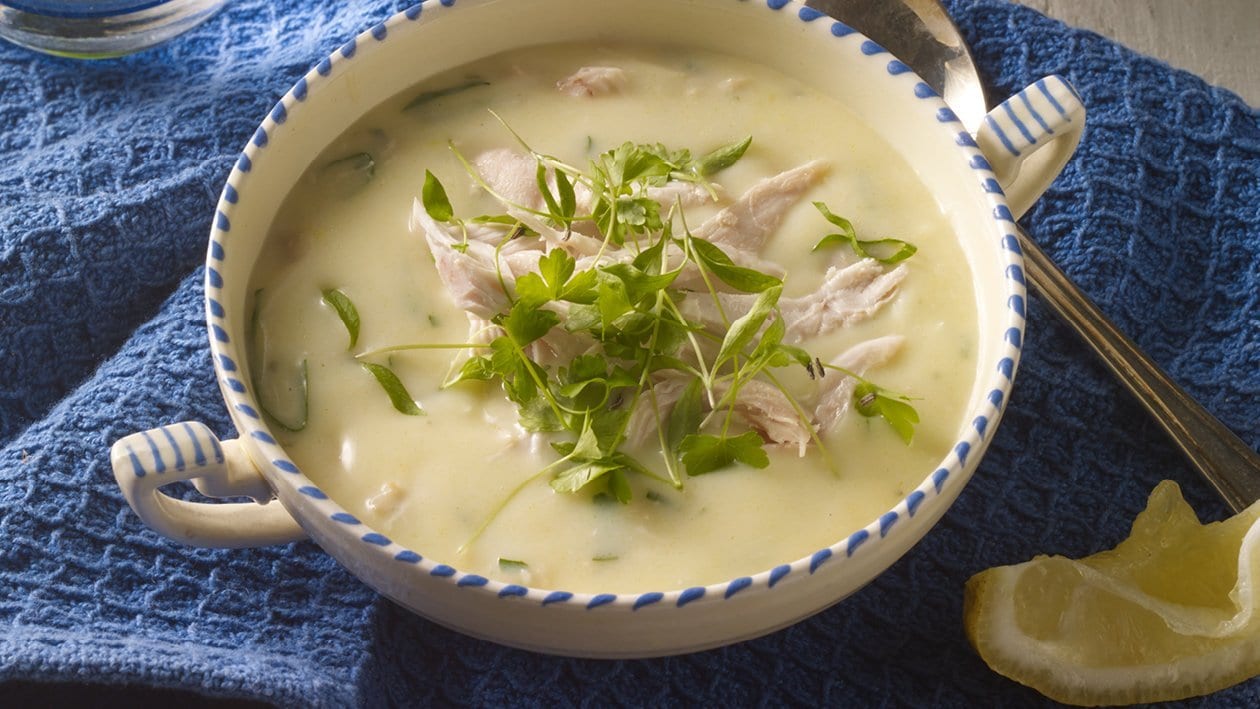 Ingredients
For the soup:
Chicken breast, skinless, cooked

250.0 g
Preparation
For the soup:

Mix the egg with the lemon juice.
Dice the chicken and add to the soup.
Bring the soup to a simmer for 5 min. then remove from the heat and mix in the egg & lemon mix. Stir well.
Pour the soup into serving bowls and garnish with the parsley.