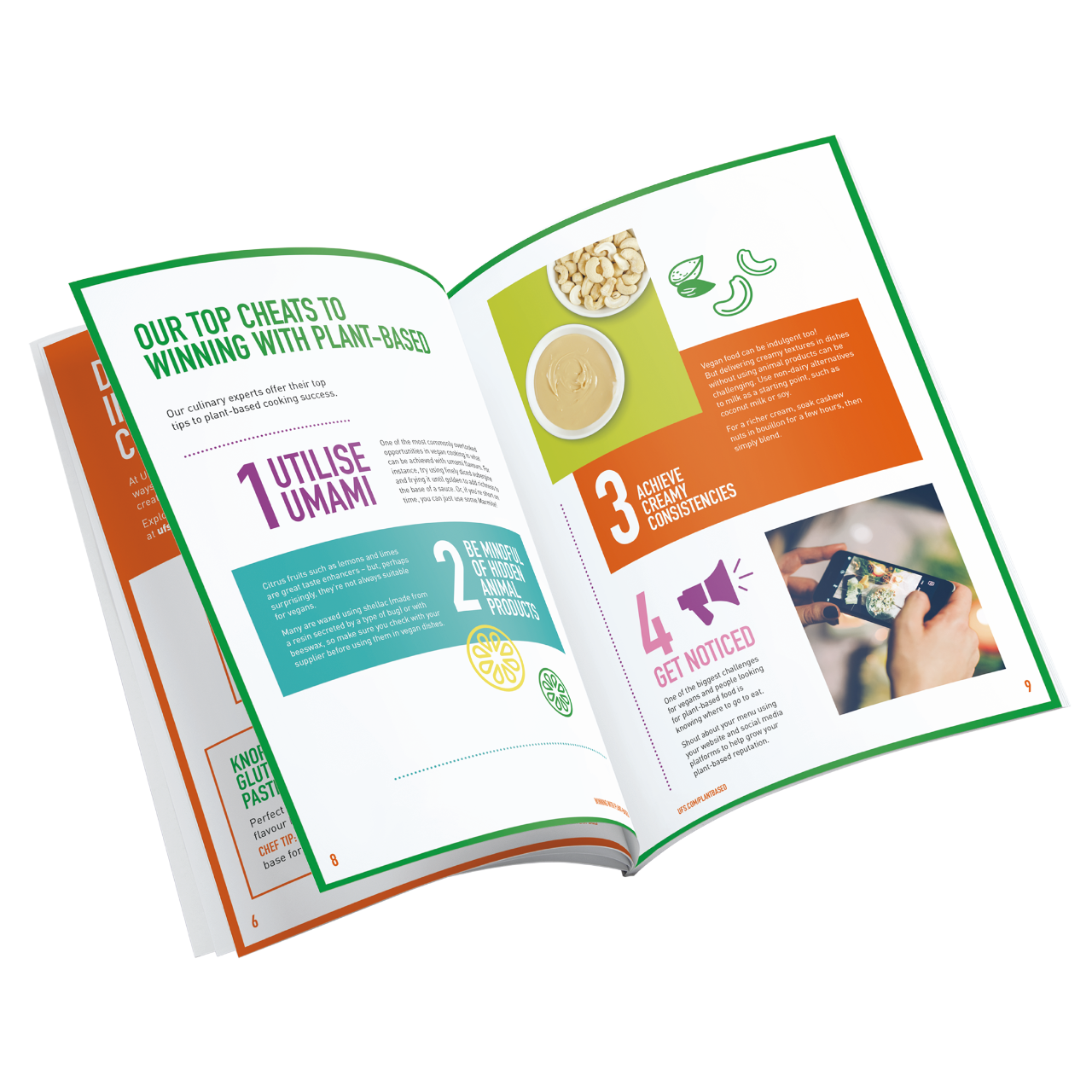 FREE Guide to Winning with Plant-Based
Did you know that Mondays and Wednesdays are the most popular days to eat vegan? And that 40% of consumers feel there's not enough vegan choices on menus? Learn more about plant-based and get inspired with our free guide. Follow the link below to download your copy!
Download

This isn't veganism taking over, or the beginning of the end for the meat industry. This is about choice - and opening up menus to consumers who are increasingly demanding it.
At Unilever Food Solutions, we're passionate about supporting chefs to embrace this shift in demand; not only for their benefit in their business, but for the future of our planet too. 
We're here to equip you with the tools you need to tackle plant-based cooking challenges head on, starting with our guide to WINNING WITH PLANT-BASED. 
WHAT'S IN THE GUIDE?
INSIGHT: Why plant-based? And why now?
PLANT-BASED COOKING CHEATS: Our top tips for plant-based cooking success.
RECIPES: Get inspired with recipes designed by our culinary experts.
INGREDIENTS: Create plant-based flavours using natural, quality ingredients with vegan products from the brands you know and love.