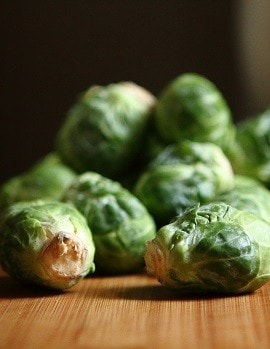 Brussel sprouts
These Christmas essentials are at their best over the Christmas months, in season from October lasting until March. Brussel sprouts gained their name from where they thought to have originated, in Brussels, Belgium. Despite having the appearance of a miniature cabbage, they have a sweet and nutty flavour. Sprouts with long central stalks still attached, will keep the vegetable fresh for longer.
Our recipe tip:  Christmas brined turkey crown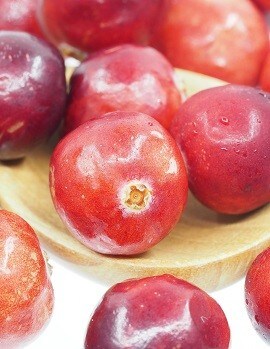 Cranberries
During the Christmas period, this is the perfect time to incorporate cranberries into your recipes. The sour fruits can be used as juices, sauces or jelly and contain a good source of vitamin C, dietary fibre and manganese.
Our recipe tip: Festive burger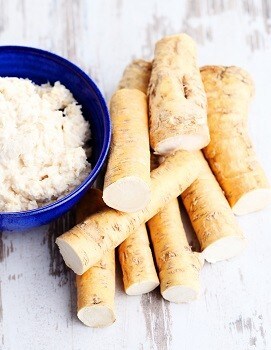 Horseradish
Growing from the same family as broccoli and cabbage, horseradish can be made into a sauce which is as a popular condiment within the UK. The spicy sauce is often served as part of a traditional Sunday roast, although it is also used in sandwiches and salads. The leaves of the plant are not commonly eaten, but are edible and referred to as 'horseradish greens'.

Our recipe tip: Smoked salmon with horseradish panna cotta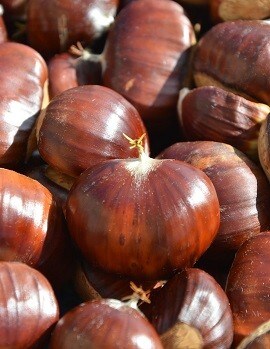 Chestnut
Unlike other nuts, chestnuts have a high starch and water content but low protein and fat levels. They've never been as popular in British kitchens as in Continental ones, but they're a versatile and flavourful storecupboard ingredient. Chestnuts are available fresh, ground, dried, puréed or vacuum-packed.