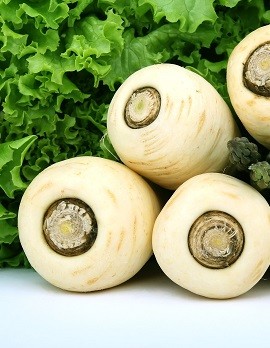 Parsnips
Parsnips are rich in vitamins and minerals, particularly potassium, helping to maintain healthy blood pressure. The vegetable is grown annually but becomes sweeter in flavour after winter frosts. Parsnips have been used as vegetables since before the Middle ages. Although usually eaten cooked, parsnips can be eaten raw and have a nutty and earthy flavour.
Our recipe tip:  Escalope of pork fillet with roasted parsnips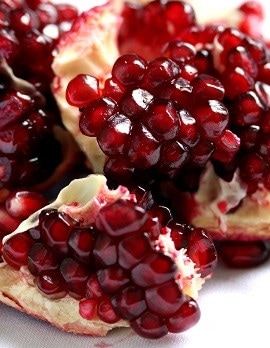 Pomegranates
Pomegranates are typically in season from September to February. They grow in hot and dry climates on large shrubs or trees, which can live up to over 200 years. The pomegranate originated in Iran with many uses such as fruit as a food and to dye leather with the peel. We now see pomegranates being used more commonly in cooking, baking, juice blends, smoothies and alcoholic beverages.
Our recipe tip: Persian turkey with pomegranate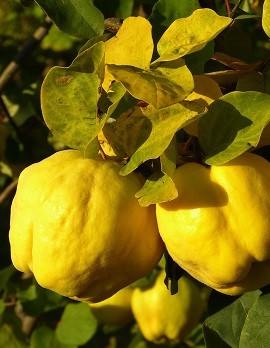 Quinces
Throughout history, Quince has been cooked for food but the tree is also grown for its attractive qualities such their pale pink blossom. The fruit developed in rocky slopes and woodland in South-West Aisa, Turkey and Iran, thriving in a variety of climates, quince can even grow successfully as far north as Scotland. Quince can be eaten raw but most varieties of quince can be jellied, cooked, baked or poached.
Did you know ?
Quince is high dietary fibres, vitamin C and minerals such as copper and potassium.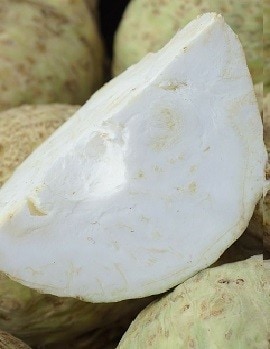 Celeriac
The popularity of celeriac in various types of cuisine is undeniable. You can try it as mash, in big-flavoured, slow-cook dishes or in its classic form. In France they eat it as a remoulade. Furthermore celeriac contains high amounts of vitamin K, phosphorus and vitamin C, which has been proven to strengthen the immune system, improves the bone health and destroy free radicals. You can also use the leaves and stems of the vegetable.
Our recipe tip: Slow roast pork chop with celeriac and apple by Larry Jayasekara