This summer is an opportunity to build back better after an incredibly tough year. Whether you're operating a pub or a garden centre, a hotel or a bed and breakfast, a theme park or a petting zoo – make sure you're all set to make more from the domestic travel boom with our 10 tips to enhance guest experience, drive footfall, increase spend and boost profitability.
1.    Businesses with a complete Google My Business profile are almost twice as likely to be considered reputable by customers
Optimise your digital presence so that potential customers can find you in the first place – starting with Google's 'My Business' (GMB) feature.
GMB is a product from Google that lets you create and manage a free 'Business Profile' that appears in search results. Have you ever searched Google or Google Maps and seen a business pop up at the top or on the right-hand side with pictures and reviews? That's the one.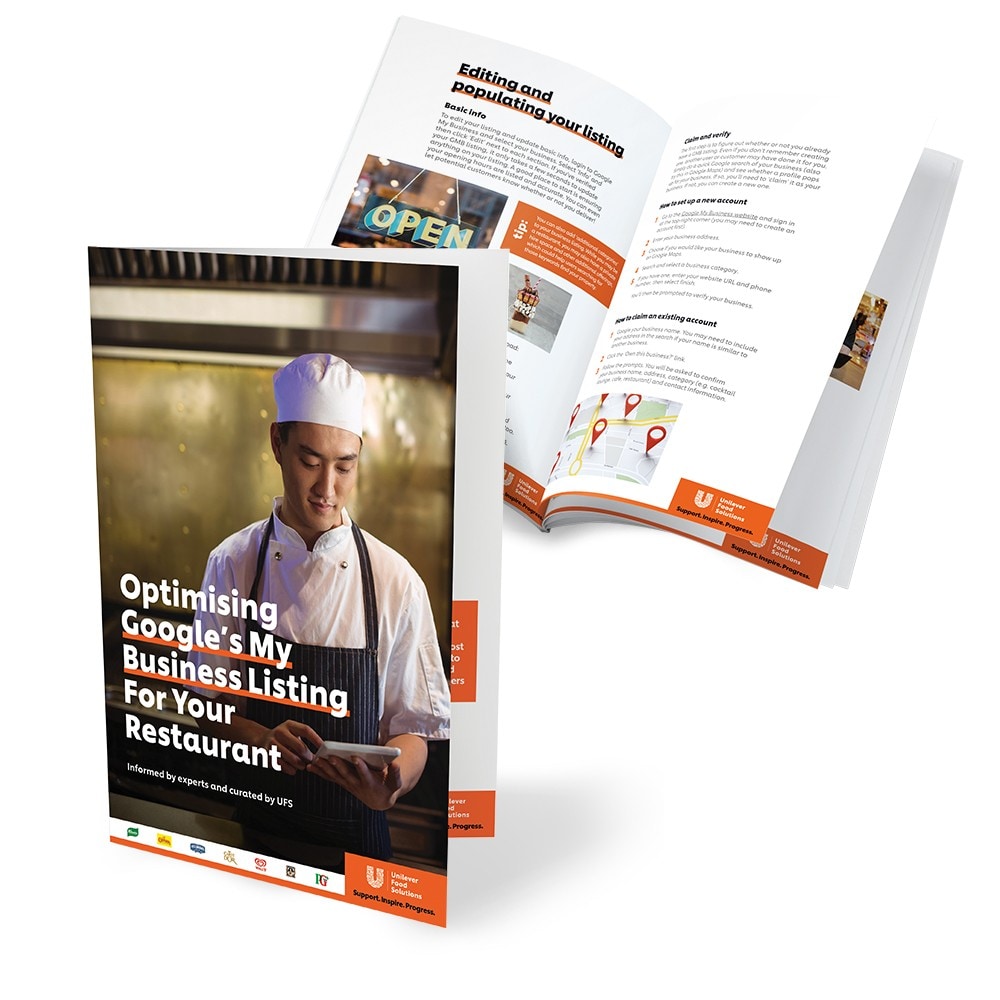 Is your business optimised with Google?
Discover how to make the most of this simple marketing opportunity with our free guide.
2.   Customers are still looking for reassurances on safety and hygiene
Covid restrictions may be relaxing, but that doesn't mean that fears regarding safety and hygiene have gone away. Your customers still deserve to know that you are taking all precautions to ensure the cleanliness of your food, utensils and kitchen, as well as your front of house. 
Maintaining cleanliness of key contact points is particularly important. These are key spots which are frequently touched, but not always frequently cleaned, and can harbour significant levels of bacteria and viruses. Use our handy checklist to cross-reference and ensure you've got all bases covered. You can also check out our hub of advice on food safety and hygiene practices for further support, and explore our range of professional formula cleaning products and guides from household brands including Cif and Domestos.
3. Burgers were the most missed dish to eat out of home during lockdown**
Your customers have missed burgers, so make sure they're a key feature on your menu this summer.
In need of some burger inspiration? Try our Short Rib & Steak Burger recipe, served with fiery Horseradish. Make sure your plant-based burger offering is on point too and be sure to offer a vegetarian or vegan option.
4.  Great dishes are a sum of parts
Whether your dishes are veggie or meat-based, each component must work together to deliver maximum flavour satisfaction. This also includes the condiments that your customers choose to finish their meals just the way they like it.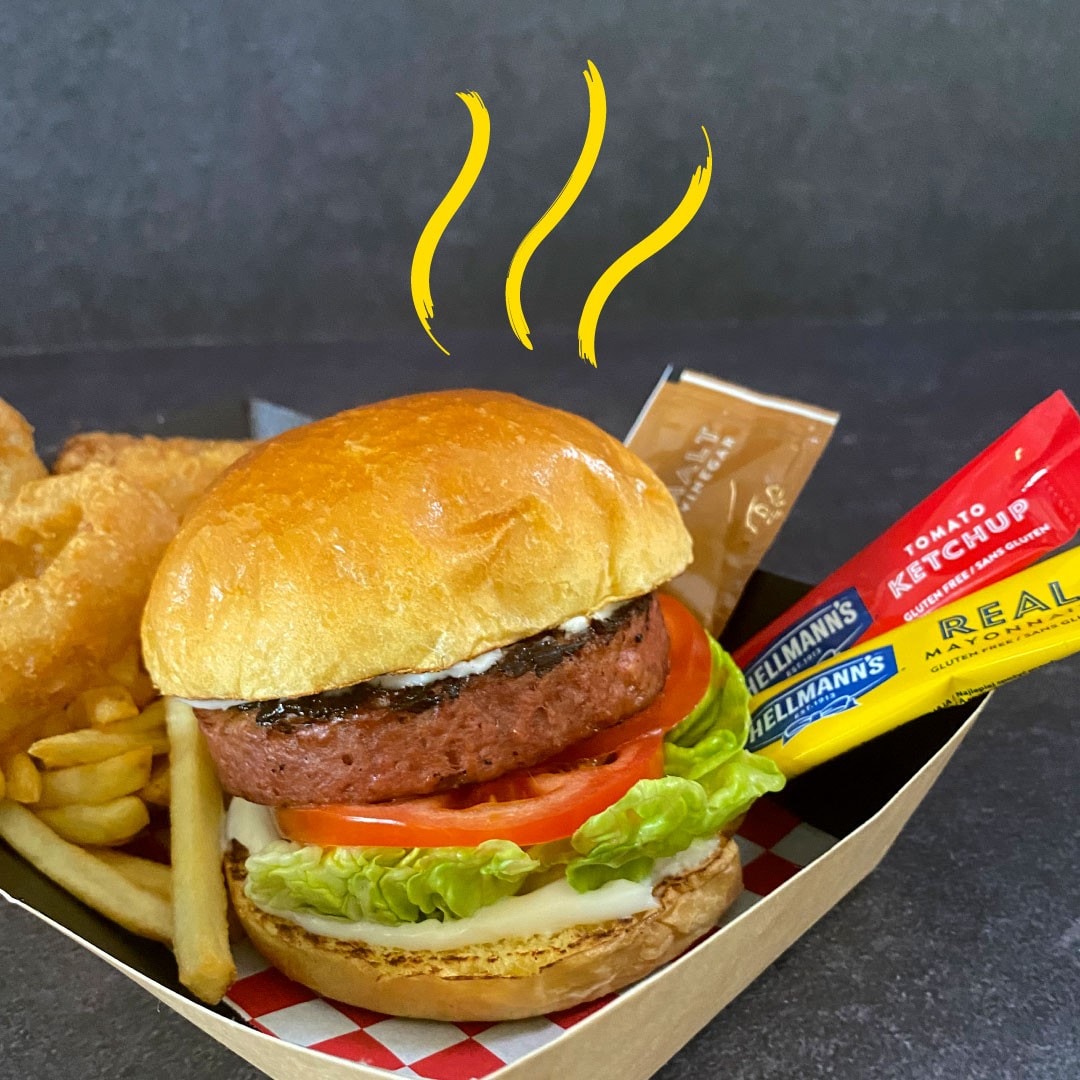 For ultimate guest satisfaction...
5. Diverse menus that include veggie and plant-based dishes will open your business up to a wider audience
The demand for plant-based dishes on menus has increased significantly in recent years – and this is one trend that isn't going anywhere. Even if your menu is traditionally meat-orientated, there is no underestimating the importance of plant-based or vegan dishes as part of your offering.
The good news is that you don't need to sacrifice anything to serve up great tasting dishes that tick all the texture and flavour boxes for vegans and meat-eaters alike. The experts at Knorr® Professional are here to show you that vegan delights can be created using simple, everyday ingredients. Check out their complete meat-free recipe guide and get inspired.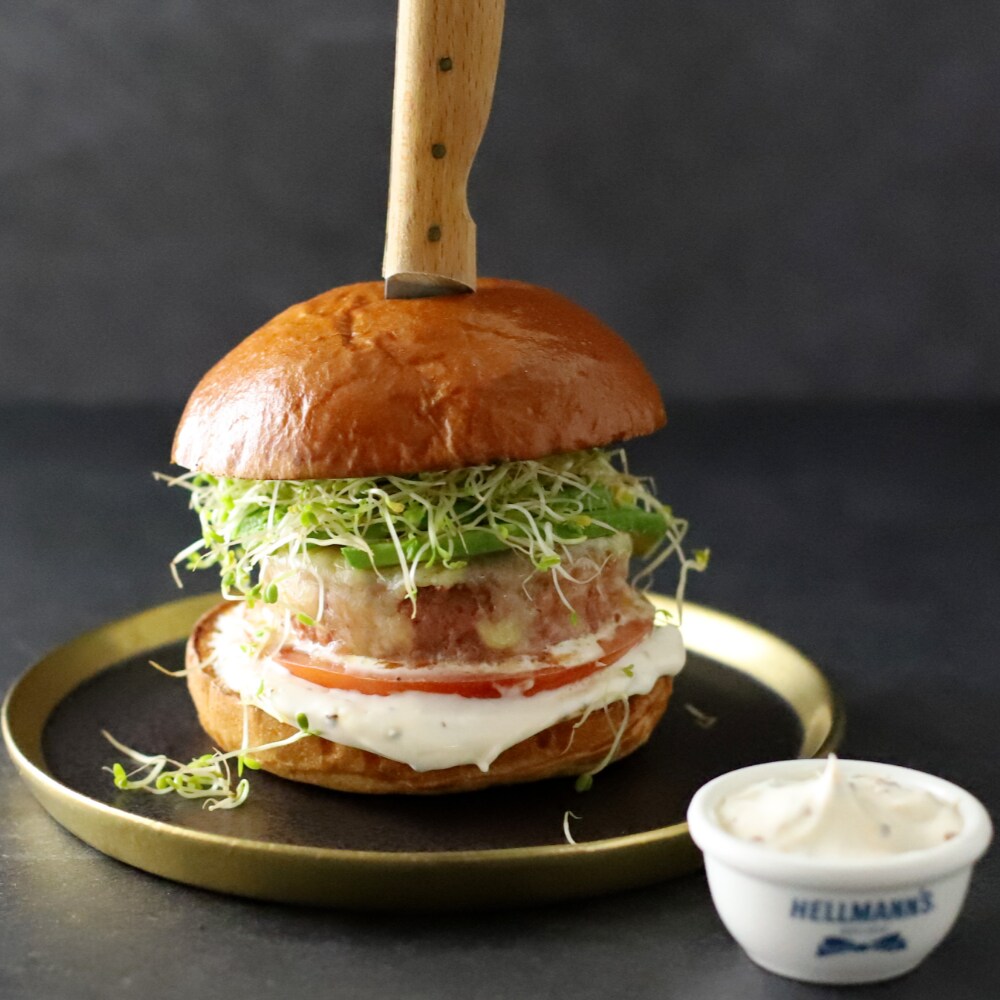 Vegan condiments are important too!
Discover Hellmann's Vegan Mayo – with original Hellmann's taste, it's gluten free and made with real, simple ingredients. Now your vegan customers can enjoy a great tasting mayonnaise with sacrificing a thing.

6.   The Irish weather could literally do anything!
Let's face it, the weather in Ireland is much less reliable than on the Costa del Sol. And whilst many of your customers might take a stoic 'keep calm and carry on' approach to their staycations, it's always worth being prepared for any eventuality – including a rare heatwave too!
Why not have a dedicated weather forecaster within your team? Assign a team member to keep tabs of both the long- and short-range forecasts, so that you can be as ready as possible for that impending heatwave – or to ensure you don't over-order on the Pimms if August is looking like a washout.
7.   Research has shown that well-shot food pics can increase sales of a menu item by up to 30%
Social media is a great tool to drive engagement with your business and show potential customers what you have to offer them, from new dishes to your bestsellers. But if the whole thing feels a little overwhelming – not to mention time consuming – there are things you can do to simplify social and help your business to stand out from the crowd.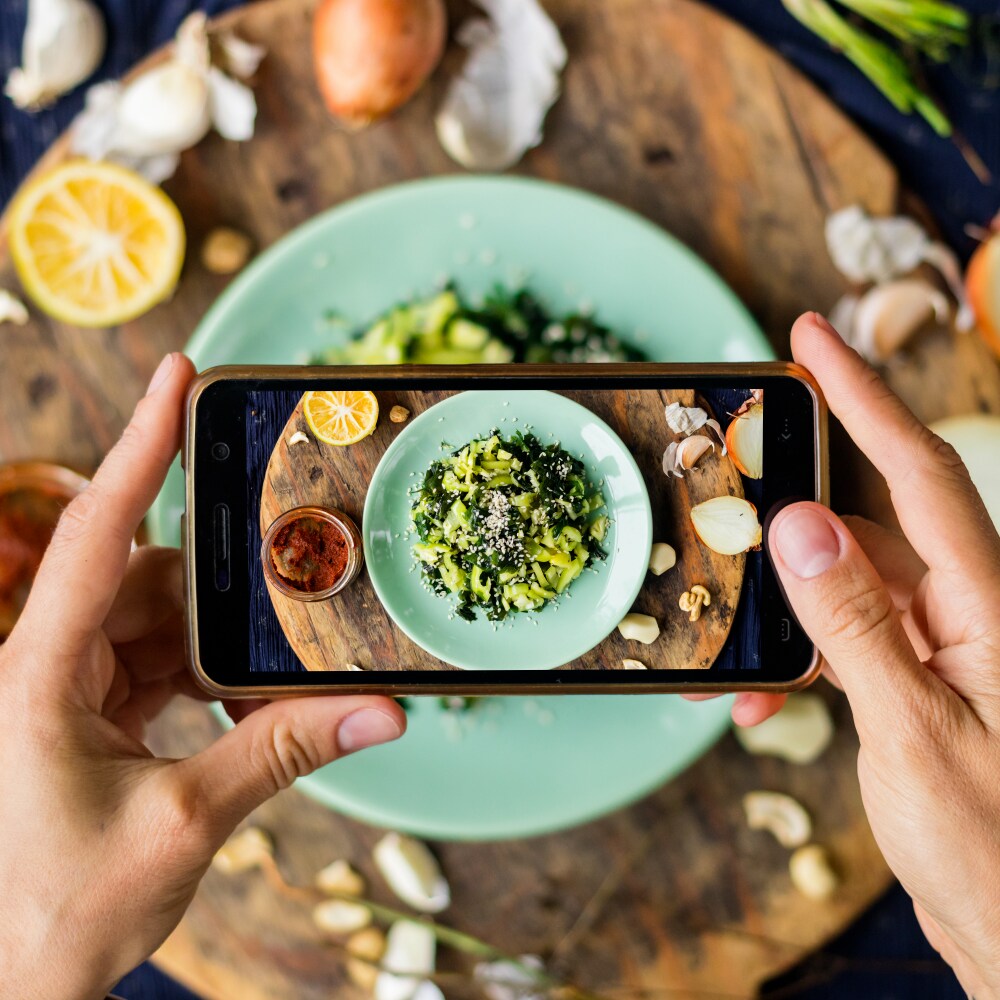 Start with getting the basics right...
8.   Delivery and takeaway still offer a significant incremental revenue opportunity
Demand for delivery and takeaway saw a spike in 2020 when dine-in hospitality was forced to closed. Many businesses pivoted to delivery to maintain cash flow and, for some, this revenue stream was a lifeline. With hospitality back open once again, it may be easy to forget about the commercial benefits that delivery can offer. But demand for delivery remains high and, with many of your customers looking to kick back on our own shores this summer, they will be looking to delivery and takeaway options to give them that 'holiday at home' feeling. If you didn't take the plunge in 2020 then we've got plenty of advice for setting up a food delivery service.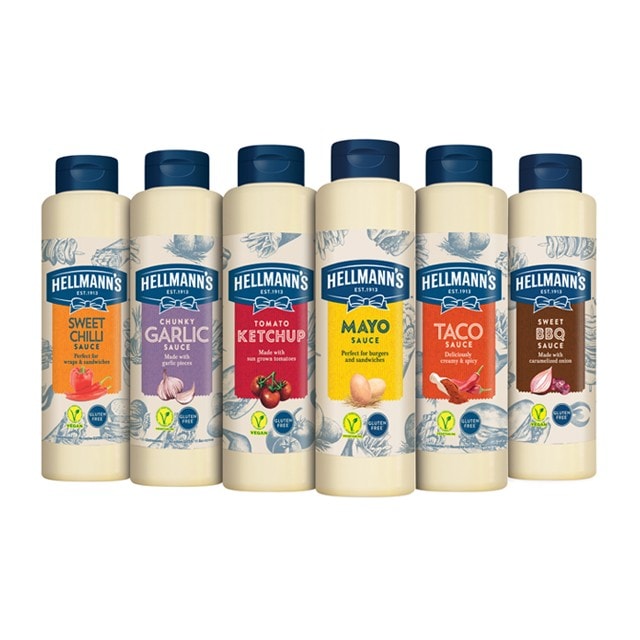 Hellmann's is the nation's favourite mayo brand***
– making it the perfect front of house solution to show your guests that you're using the best quality ingredients. For food-to-go businesses, Hellmann's have created a range of 850ml dressings specifically for the Irish market. Not only is the entire range gluten free and suitable for vegetarians, but the bottles are fully recyclable and can be stored ambiently for 4 weeks. Discover the full range here.

9.   There's psychology behind designing a menu that your customers will love

There's more to designing the perfect menu that just dish descriptions and pricing. We've teamed up with the experts at Yumpingo, to create a free step-by-step guide and ready-made Excel template that will help you to engineer menus that maximise profit for your business. From where to start to measuring and adjusting dish complexity, menu price elasticity and the perception of value – we've got it all covered.
We've also explored some of the key psychological factors that influence how customers order from menus – so you can design a menu that drives sales and boosts profit.

10.   Consumers are more environmentally aware than ever before

According to research from Deloitte†, consumers are more environmentally aware than ever before.
In the past 12 months up to March 2021, consumers have changed their behaviours specifically to adopt a more sustainable lifestyle:
61% have reduced their use of single use plastics
49% have bought more seasonal products
45% have bought more locally produced goods
There's so much that hospitality and foodservice can do to support and build on these wider efforts. For tips on making your business more sustainable this summer, from reducing food waste to using more sustainable ingredients, visit our Sustainability Hub.
*COVID-19 Consumer Sentiment Tracker, Failte Ireland Feb-21
**Diner Track, Out of Home Recovery Report conducted by Street Bees for Unilever Food Solutions, 25th April – 26th May 2020, n=123 respondents.
***IRE Nielsen & Kantar Retail Grocery Value Sales MAT 28/11/2020
†https://www2.deloitte.com/uk/en/pages/consumer-business/articles/sustainable-consumer.html