Hellmann's is a well-known and respected brand of dressings in Ireland. It is the nation's favourite mayo brand1 and 87% of operators rated Hellmann's 8 or above out of 10 for quality2. This makes it an ideal dressings partner in the Food to Go/quick service industry and we have introduced a range of 6 x 850ml dressings for the Irish market.
Key benefits of this range:
Great tasting sauces from a much-loved dressings brand
Premium bottles perfectly designed for quick service outlets (can hold bottle in one hand and food in the other)
Range includes a fundamental variant for the IRE market -Taco sauce
Full range is gluten free & vegetarian
Ambient storage for 4 weeks
Plastic label ensures it stays intact during busy service
Bottles are fully recyclable
Buy any 6 cases of Hellmann's 850ml Sauces and get 2 free Hellmann's Display Stands*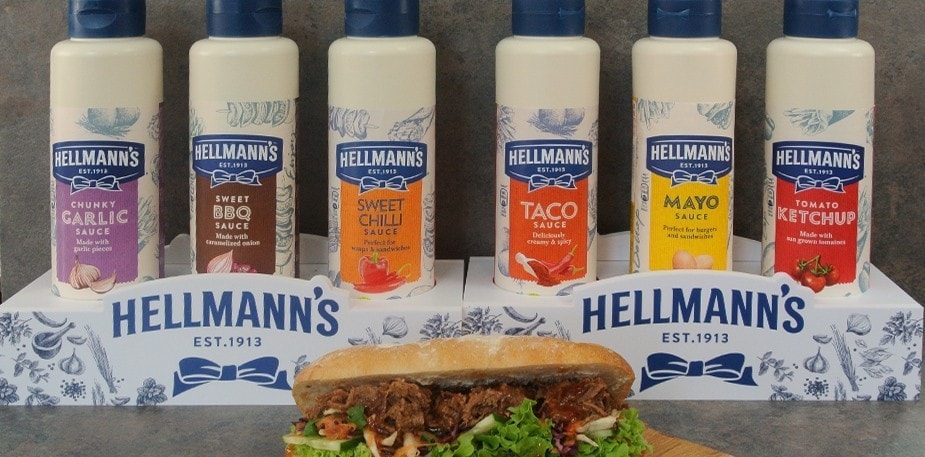 Click here for further information.
*Terms and conditions apply. See ufs.com/850mlstands for full terms.
1IRE Nielsen & Kantar Retail Grocery Value Sales MAT 28/11/2020
2Consumer Online Survey, n=1,000 (Ire=100), Cambridge Direction Q2 2018