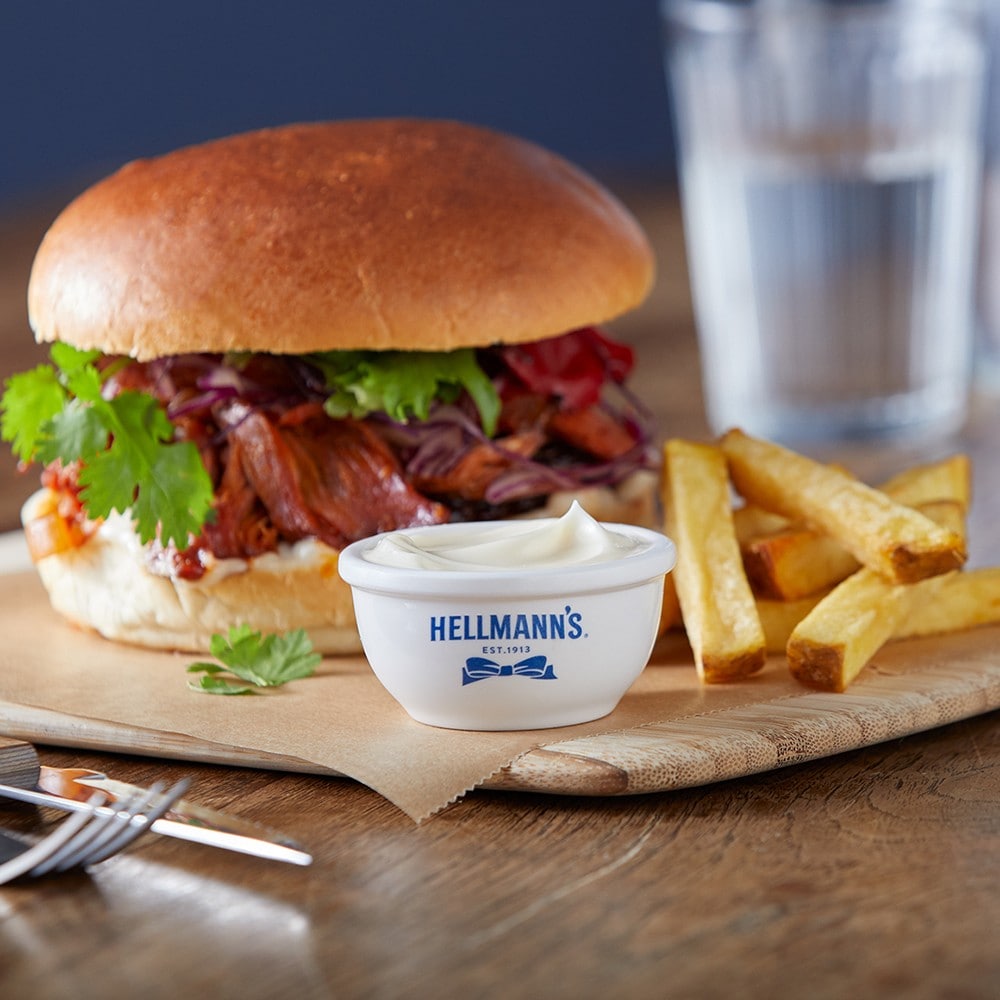 Putting the right condiments and dressings on the table can have a big impact on your business.
67% of guests find it annoying to have to ask for condiments and would prefer to have them on the table1
79% say it is good to have a wide range of condiments available on the table1
Keep the good reviews coming with great tasting, branded condiments
Serving the right brand of condiments is important - 73% of guests say that they have a better impression of an establishment if they use brands they like1. Hellmann's is the nation's favourite mayo brand2 and offers a wide range of condiments in different formats to ensure that the needs of your establishment are covered!
Guests want Mayo!
75% of diners want mayo1thus choosing the nation's favourite, Hellmann's2, has never been more important. Our hero Real Mayonnaise is available in a range of formats – sachets, pumps, squeezies and buckets (from which Real Mayonnaise can be decanted into ramekins to serve front of house). This iconic mayo is supported by a range of condiments including the Nation's Favourite Vegan Mayo2, Ketchup, American Mustard, BBQ, Brown Sauce, Tartare Sauce, Malt Vinegar, Salad Cream and none other than the Nation's Favourite mustard, Colman's2.
Click to see our full range of buckets, sachets, squeezies & salad dressings.
1 UFS Consumer and Operator Brand Research, Cambridge Direction 2018 (n=200 consumers)
2 IRE Nielsen & Kantar Retail Grocery Value Sales MAT 28/11/2020