Summer fruit sponge
This versatile recipe can be adapted using a variety of seasonal fruits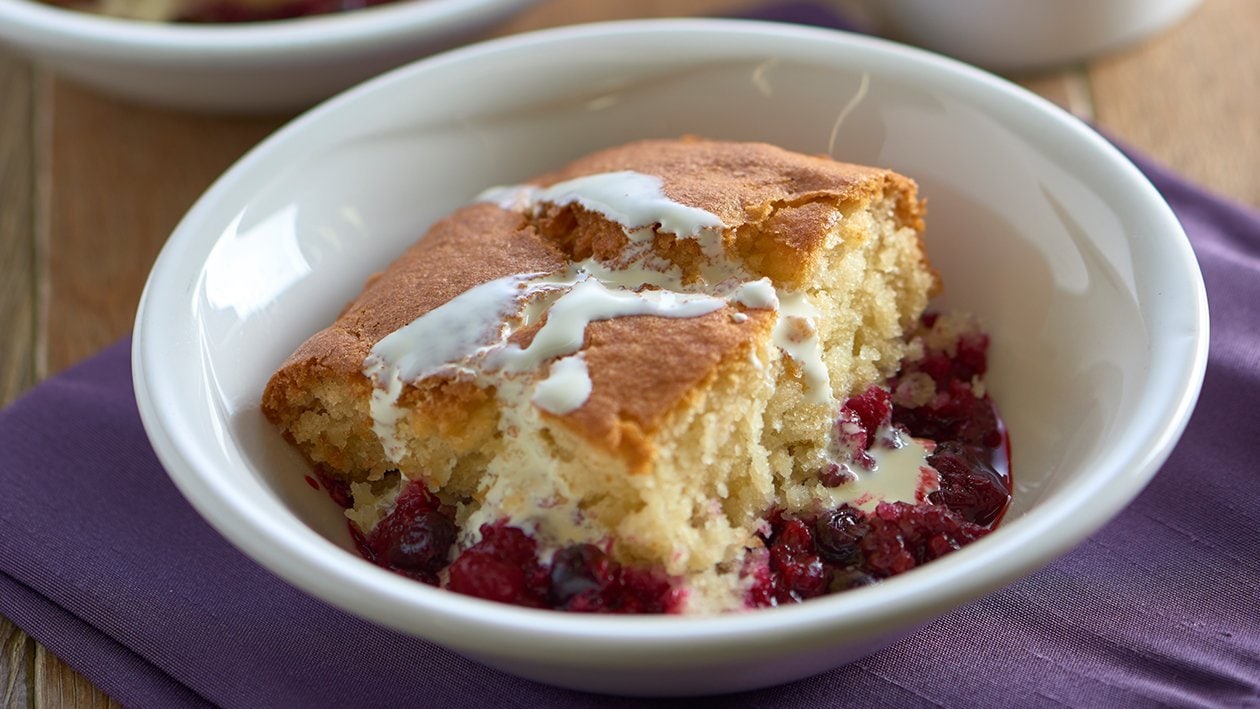 Ingredients
For the Summer fruit sponge:
Semi skimmed milk

200.0 ml

Phil Vickery-GF-Gluten Free Flour

260.0 g

Gluten free baking powder

10.0 g
For the Phil Vickery Gluten-Free flour mix:
Preparation
For the Summer fruit sponge:

Preheat the oven to 180c.
Place the frozen fruit into a pan on a low heat.
Cook the fruit for 5-6 minutes or until it has fully defrosted.
Pour the fruit into a colander over a bowl to remove any excess liquid and leave to cool.
Whisk together the gluten free flour, baking powder and xantham gum to ensure that all are combined.
Place the sugar, eggs and vanilla into a mixing bowl and whisk on high speed for 3 minutes.
Whisk in the flour to the egg mixture, then add in the oil and milk.
Place the fruits into an oven proof dish and then add the sponge mixture on top.
Place the sponge into the preheated oven.
Cook for about 25-30 minutes or until the sponge is golden brown and light to the touch.
Allow the sponge to cool 10 minutes prior to portioning.

For the Phil Vickery Gluten-Free flour mix:

Mix all the flours together thoroughly or put into a food processor and pulse until mixed.
Store in an airtight container.

Disclaimer:It is the operator's responsibility to ensure that the end dish is gluten-free in accordance with the regulatory requirements and check all ingredients to ensure they are gluten-free. For further guidance please download our Gluten-Free Kitchen Guide.