Raspberry Rippled Lemon & Lime Mousse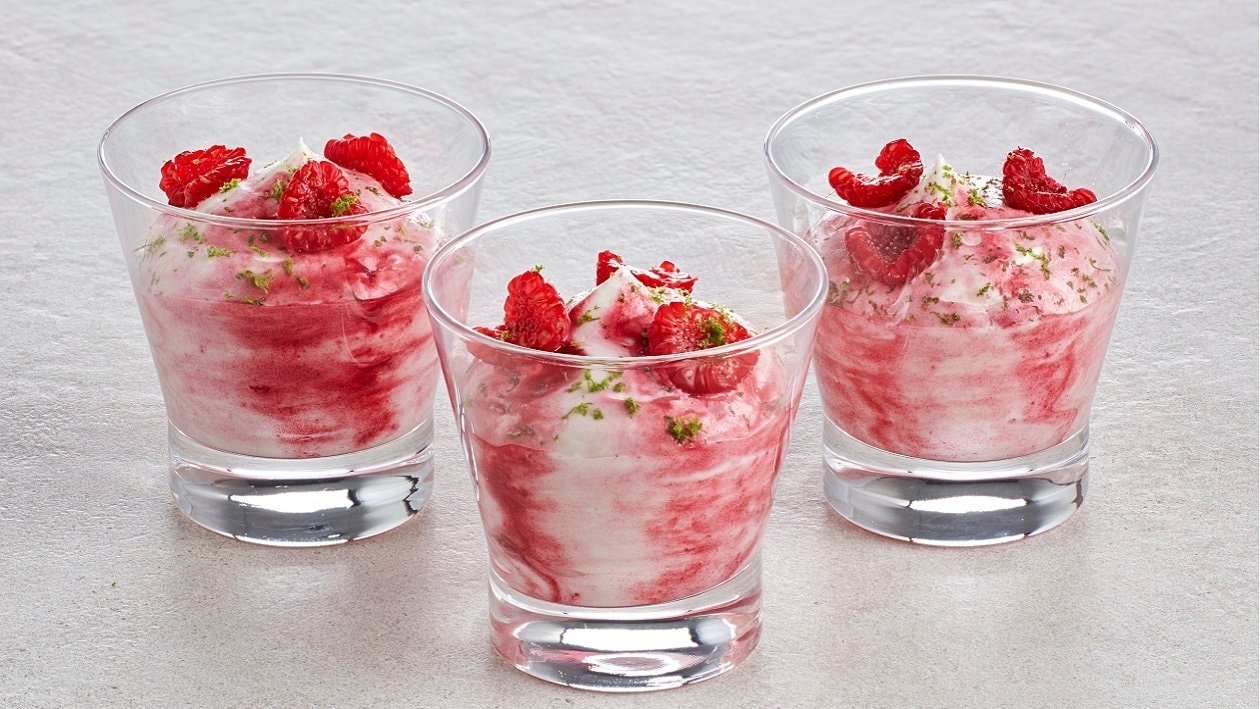 Ingredients
For the Raspberry Rippled Mousse:
Semi skimmed milk

570.0 ml
To assemble:
Preparation
For the Raspberry Rippled Mousse:

Pour the cold milk into a bowl and add the CARTE D'OR Lemon Mousse and grate the lime into the bowl.
Whisk with an electric mixer for 2 minutes at a low speed followed by 5 minutes at high speed.
Set aside.
Meanwhile turn a piping bag inside out and using a spoon paint three lines of the CARTE D'OR Raspberry Coulis from the top to almost the end of the bag.
Fill the piping bag with the lemon mousse.
Divide the mixture between 10 dessert glasses.

To assemble:

Slice the raspberries in half and arrange on top of the lemon mousses.
Grate some lime zest over each dessert to serve.