Provençal style chicken cassoulet by Larry Jayasekara
Cassoulet acquired its name from the vessel in which it is cooked, and it's known to have originated as a peasant dish.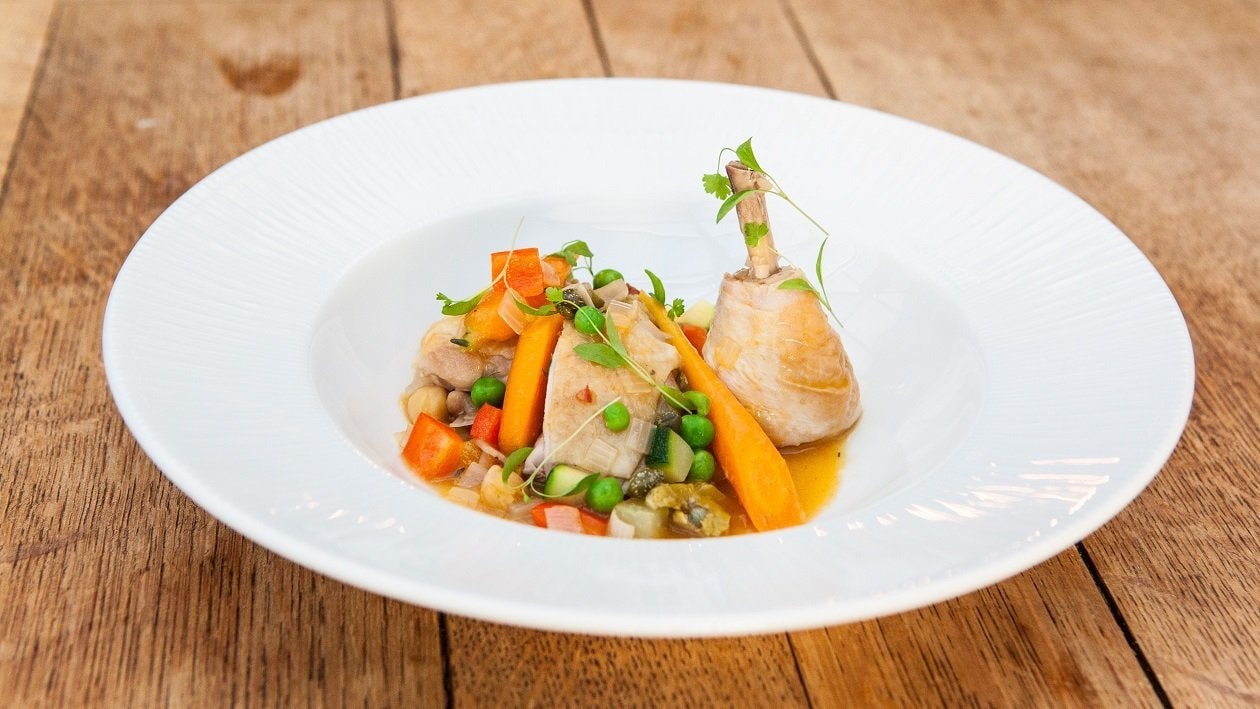 Ingredients
For the chicken:
Chicken leg with skin on

1200.0 g
For the cassoulet:
For service:
Preparation
For the chicken:

Bring the water to the boil then whisk in the KNORR Jelly Bouillon.
Cut the legs in half to give you a drumstick and thigh then place into the bouillon.
Simmer the chicken for 20 minutes then remove and reserve the poaching liquor.

For the cassoulet:

Peel and dice the shallots and kohlrabi.
Peel and cut the carrots into three.
Dice the peppers and courgettes.
Sweat the vegetables, chorizo, chick pea and KNORR Professional Garlic Puree in the oil for 2-3 minutes then add in half of the poaching liquor.
Cook for a further 2-3 minutes then return the chicken to the pan and place into the oven.
Roast for 20-25 minutes.

For service:

Return the remaining chicken cooking bouillon to the heat and bring to the boil.
Allow to reduce by ¾ then add in the chicken allowing to glaze.
Spoon the vegetables into a serving bowl then add the glazed chicken.
Garnish with the micro herbs.