Poached egg in Panko crust with grilled asparagus
A simple and tasty vegetarian starter. Prepare this poached egg recipe in advanced and serve together with our Classic Vinaigrette Dressing. You can also change the vegetables to suit your requirements.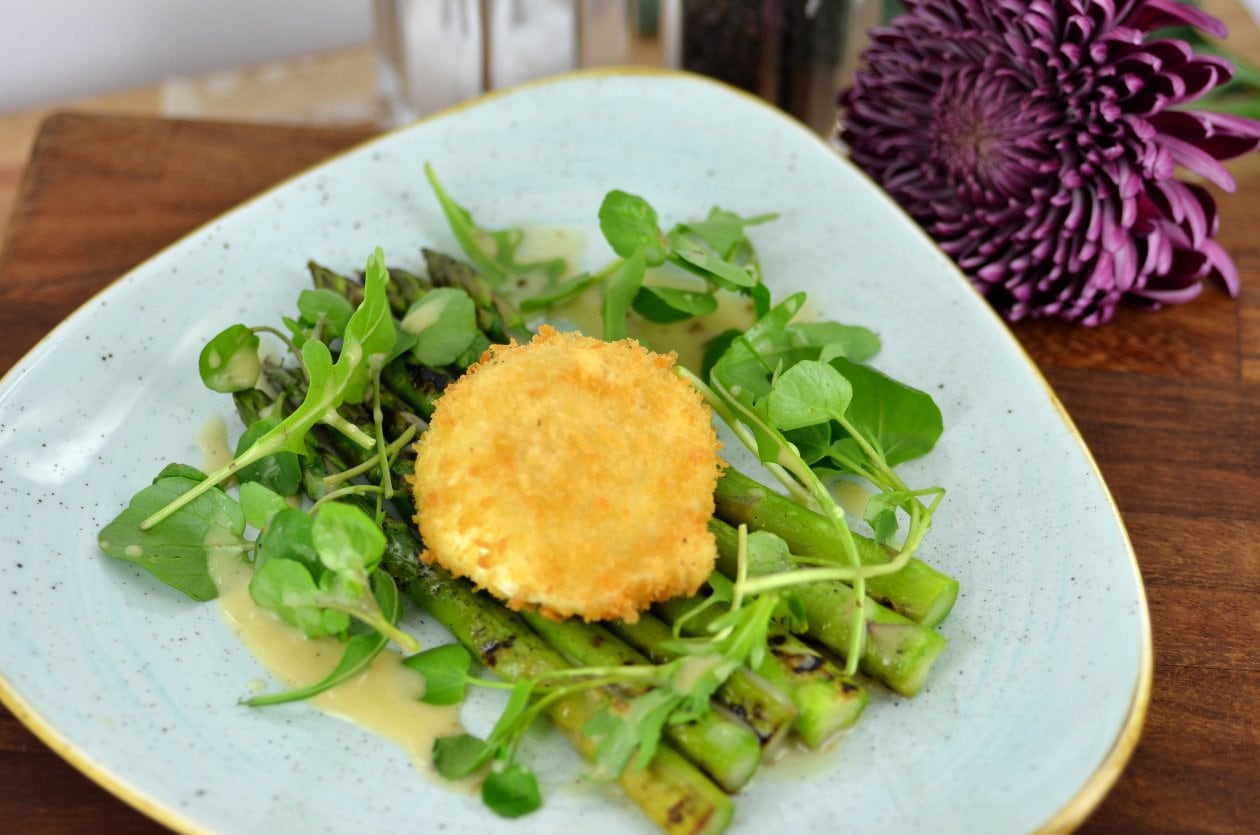 Ingredients
For the egg:
White wine vinegar

20.0 ml
For the asparagus:
For the dressing:
For service:
Preparation
For the egg:

Add the vinegar to simmering water then poach 10 eggs then plung into iced water.
Trim any excess white then pane the eggs and chill until needed.

For the asparagus:

Trim the asparagus then drizzle with the oil, season and char-grill.

For the dressing:

Mix the HELLMANN'S Classic Vinaigrette and lemon juice together and pour into a squeeze bottle ready for service.

For service:

Deep fry the breaded eggs until golden then drain on kitchen paper.
Dress the watercress and asparagus with a little dressing and place on to a plate.
Sit the crispy egg on top and drizzle over more dressing.