Pea and broad bean risotto
The pea and broad bean risotto is a light spring time risotto recipe. Try out our two recipe variations: the original from scratch with white chicken stock or Mark Sargeants delicious and time saving version!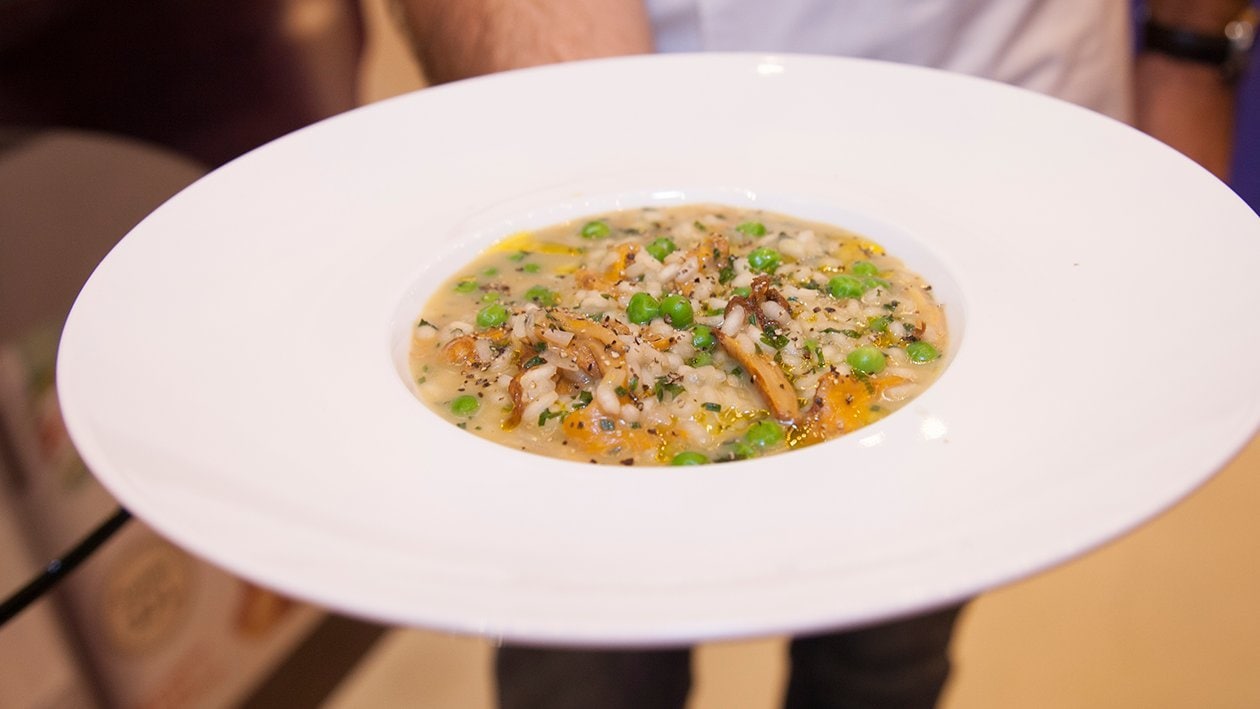 Ingredients
Advanced preparation:
For the risotto:
White Chicken Stock (scratch)

1.0 l
To finish:
Preparation
Advanced preparation:

Blanch the rice in salted water for 8 min. then drain and spread on a clean tray and allow to cool. Keep chilled until you are ready to finish the risotto. If covered with cling film and kept in the fridge until needed.

For the risotto:

Heat the stock to a gently simmer. Peel & dice the shallots and garlic then saute in half the butter for 3-4 min. then pour in the wine and reduced by half.
Add the rice to the shallots and add a ladle of hot stock, season and stir until absorbed. Repeat this process the mixture looks slightly sloppy and not dry. You may not need all the stock. The rice is cooked when it is just softened and has a shiny glaze.

To finish:

Chop the spring onions and add to the rice along with the peas, broad beans, parmesan, ricotta and the last of the butter then remove from the heat. Check the seasoning and allow the risotto to rest for a minute or two. Just before serving drizzle over a little olive oil, chop the chives and scatter over the top.