Passion fruit and white chocolate posset
Enrich your care home menu with this exotic dessert. This classic posset with white chocolate and a tangy passion fruit finish will indulge your residents. It can be served as small shots for those residents who need calorie recovery or build up.
Desserts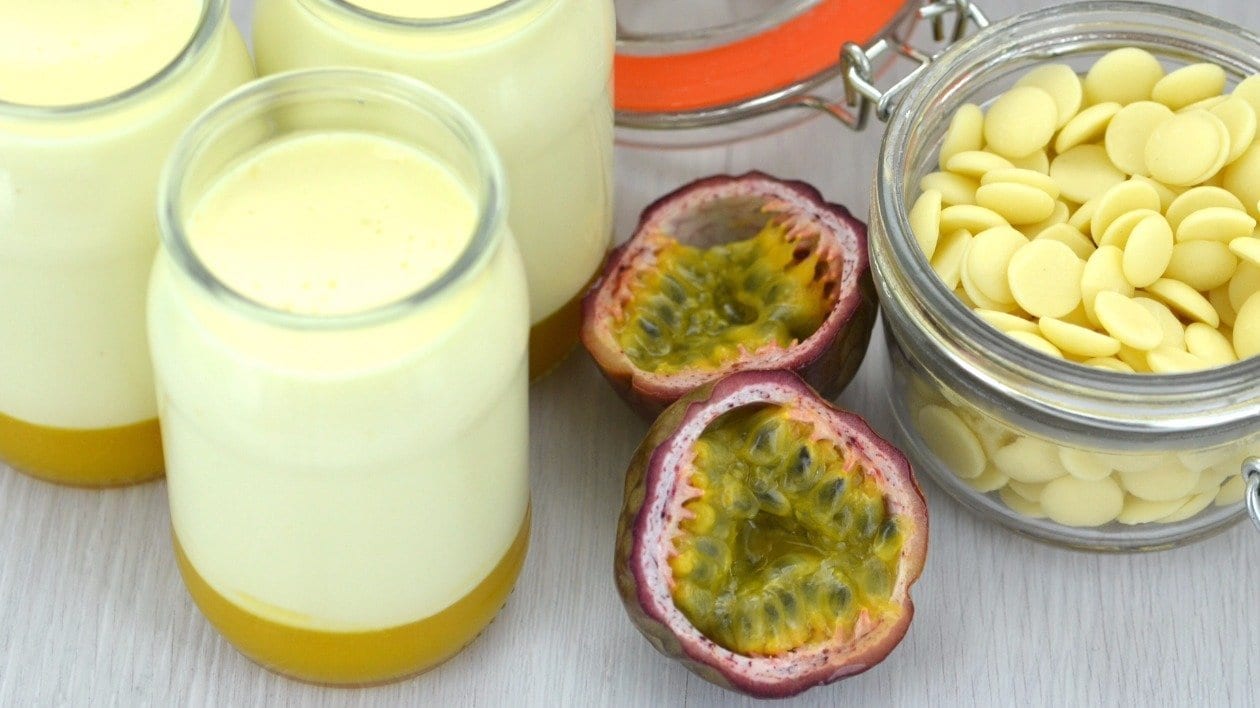 Ingredients
Method:
Meadowland Double 1L

1.2 l

Passion fruit (flesh and seeds only)

180.0 g
Preparation
Method:

Chill the ramekins.
Scoop out the passion fruit, then sieve the seeds removing as much liquid a possible. Discard the seeds.
Place the MEADOWLAND Double, milk powder and the sugar in a pan and heat gently until the sugar has dissolved.
Add the passion fruit juice then bring to the boil and simmer for 3 min.
Take the cream off the heat and whisk in the white chocolate until incorporated then add in the lime juice.
Pass the mixture to ensure it is smooth the divide the mix between the dishes and chill until set.