Nicoise Style Tuna Roll
Our delicious HELLMANN'S Tomato Ketchup unites the flavours of this classic combination, bursting with flavour to excite your customers.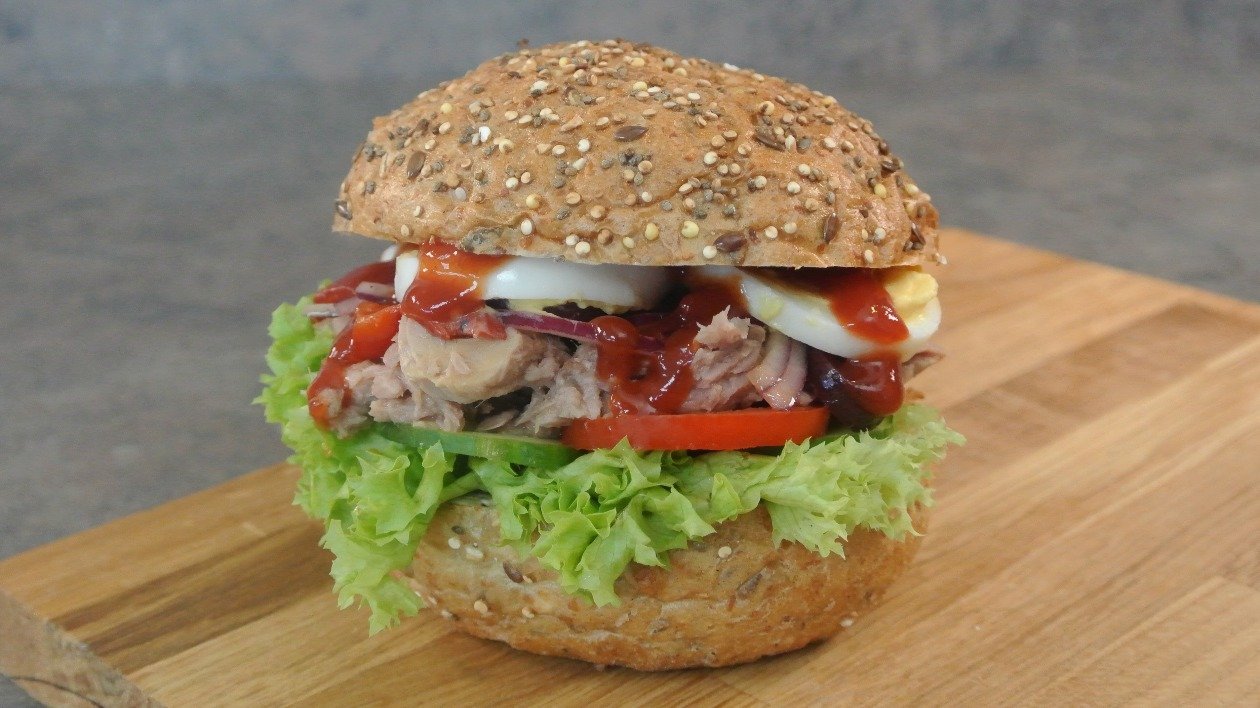 Ingredients
To make the Roll :
Red onion - thinly sliced

150.0 g

Bread rolls- multiseed

10.0 pc

Tuna canned in brine- drained

750.0 g

Roast Red Peppers- diced

150.0 g

Egg hard boiled then sliced

400.0 g
Preparation
To make the Roll :

Combine the roastpeppers, onion, olivesand HELLMANN'S Balsamic Vinaigrette andset aside for use.​

Spread the HELLMANN'S Mayonnaise onthe base of the bap.​

Place the Batavia lettuce on the base.​

Layer the cucumber and tomatoes on topSpread the tuna over.​

Top with the onion, olive and pepper mix.​

Layer the sliced boiled egg.​

Drizzle with HELLMANN'S Tomato Ketchup.​

Place the top on the bap onto thesandwich.