Mini banoffee custard pots
Give a classic British dessert a twist and serve an easy to make comfort dessert.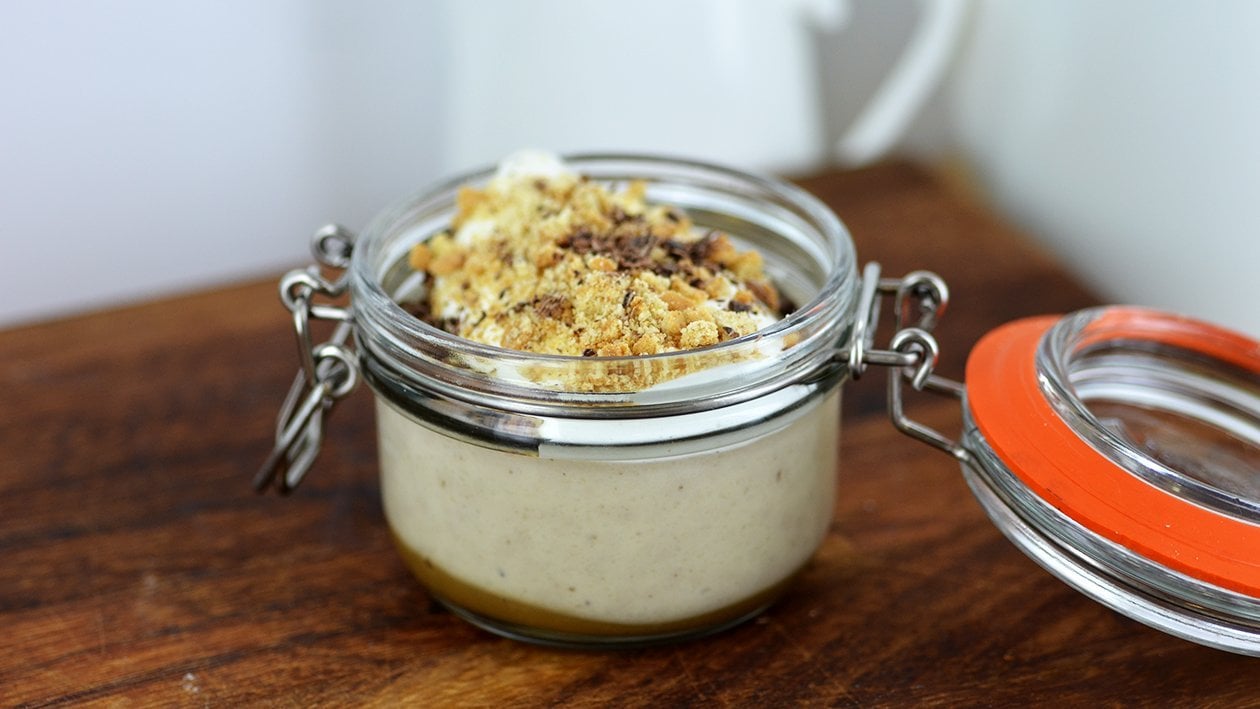 Ingredients
For the custard:
Semi skimmed milk

300.0 ml

Meadowland Double (1L)

200.0 ml
To assemble:
Digestive biscutis

30.0 g

Meadowland Double (1L)

100.0 ml
Preparation
For the custard:

Peel a banana and place it in a blender together with milk, MEADOWLAND Double, egg yolks, cornflour, sugar, vanilla and salt.
Blend until smooth and pour into a small saucepan.
Bring to a simmer over medium heat and cook, stirring constantly for 3 to 4 min. or until it thickens.
Remove from the heat and stir in the FLORA Buttery until melted.
Set aside to cool slightly then pour into glasses and smooth with a spatula and allow to chill.

To assemble:

Whip the remaining MEADOWLAND Double until soft peak then spoon on top of the custard pots.
Crush the biscuits and sprinkle over the top then grate the chocolate over the desserts.