Golden syrup flapjack
Create a classic British dessert with this easy flapjack recipe. Comfort food with desiccated coconut for an extra nutty finish.
Desserts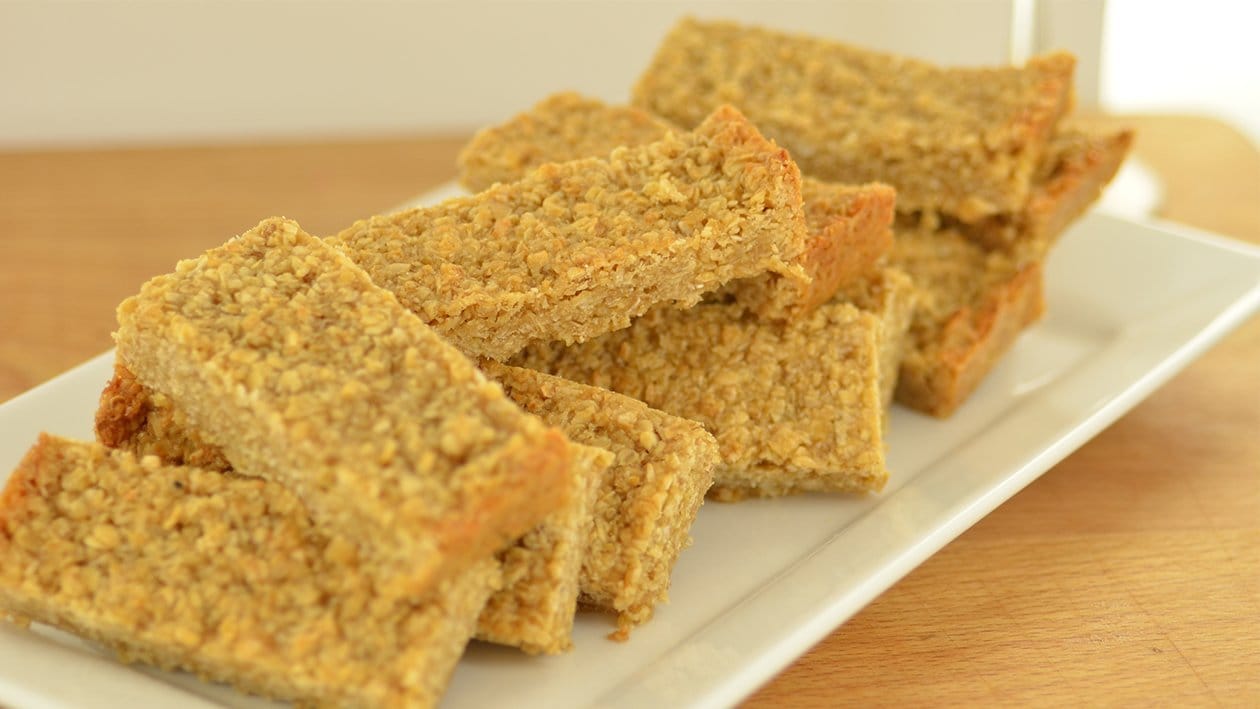 Ingredients
Method:
Flora Buttery 2kg

250.0 g

Dessicated Coconut

50.0 g
Preparation
Advanced Preparation:

Preheat an oven to 165ºC.
Line a Gastronom tray with greaseproof paper.

Method:

Melt FLORA Buttery and golden syrup in a suitable pan over a low heat whilst gently stirring.
Place sugar, oats and desiccated coconut in a large bowl, carefully pour the syrup mixture into the bowl.
Mix until all ingredients are combined.

To Bake:

Pour into the pre lined tray and press the mixture into the sides of the tray.
Place in to the oven and bake for 20-25 min.
Once cooked remove from the oven and allow to cool completely in the tray.
Cut into 20 bars or even portions and serve.