Chocolate brownie bites
Do you need a gluten free dessert? These mini Chocolate brownie bites are a great side offer to a morning coffee. Rich chocolate taste with the added bonus of being gluten free.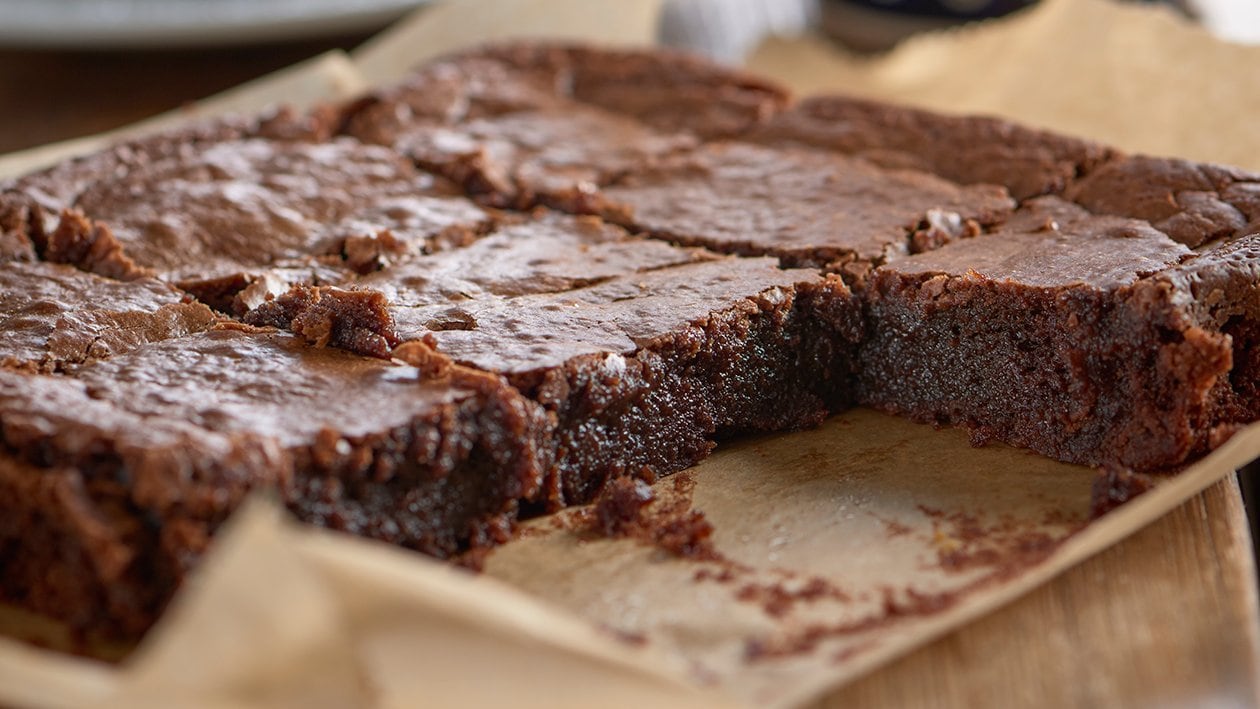 Ingredients
Chocolate brownie bites
For the Brownies:
Cocoa powder
/g
25.0 g
0%
Milk chocolate
/g
140.0 g
0%
Caster sugar
/g
225.0 g
0%
Vanilla, essence
/ml
5.0 ml
0%
Hellmann's Real Mayonnaise 10L
/ml
100.0 ml
0%
Phil Vickery-GF-Gluten Free Flour
/g
50.0 g
0%
For the Brownies:
Phil Vickery-GF-Gluten Free Flour

50.0 g
Preparation
For the Brownies:

Grease a 23cm (9in) square cake tin and line with nonstick baking paper. Sift the flour with the baking powder and cocoa into a bowl.
Put the chocolate into a heatproof bowl over a saucepan of hot water and leave until melted (alternatively microwave on medium power, stirring occasionally, until the chocolate is just melted).
In a large bowl, whisk the eggs with the sugar and vanilla until slightly thickened. Whisk in the chocolate mixture.
Fold in the flour mixture and mayonnaise. Pour into the prepared tin and bake in a preheated oven at 180°C, for 30-35 min. or until a skewer inserted into the centre comes out clean.
Leave to cool in the tin before cutting into 16 squares.

Disclaimer:It is the operator's responsibility to ensure that the end dish is gluten-free in accordance with the regulatory requirements and check all ingredients to ensure they are gluten-free. For further guidance please download our Gluten-Free Kitchen Guide.