Chicken Makhani by Chris Barber
Try out this delicious Indian chicken recipe by Chris Barber. Chicken Makhani is a classic Indian dish with chicken in a mildly spiced curry sauce. Follow the detailed instructions by Chris Barber to achieve the authentic Indian taste.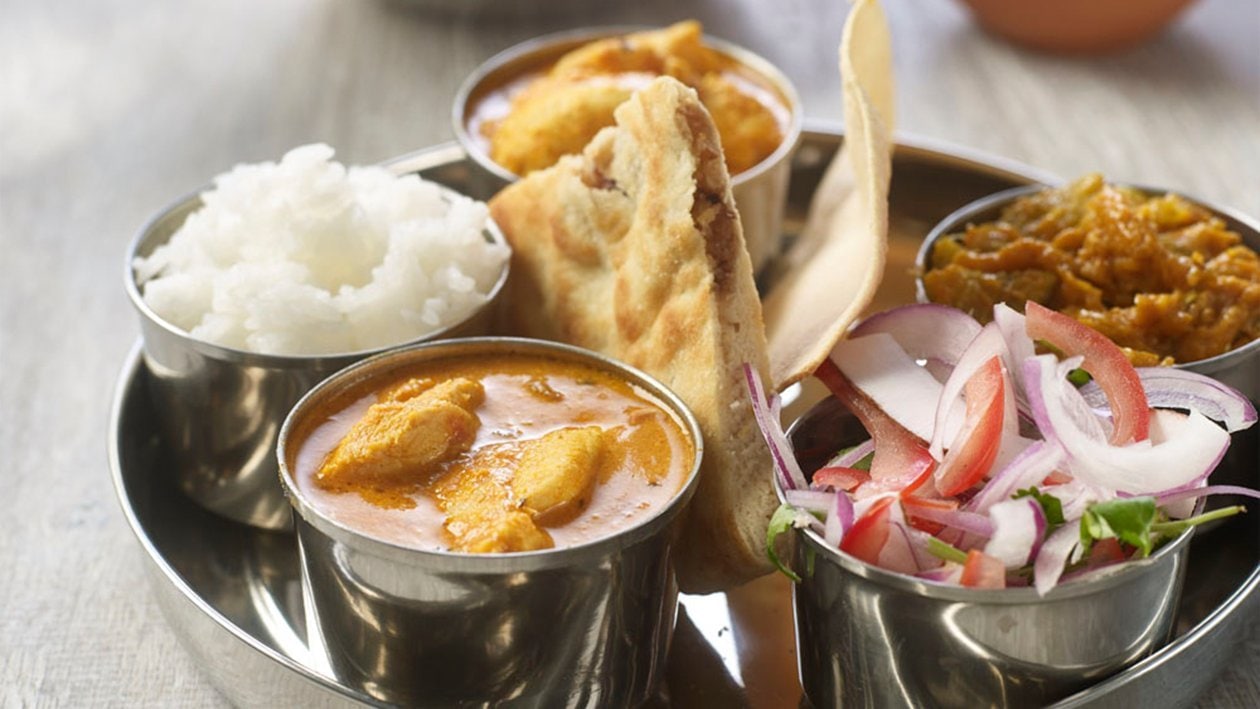 Ingredients
For the Marinade:
Chicken breast, skinless

800.0 g

Chilli powder (medium)

10.0 g
For the curry sauce:
To finish the curry:
Preparation
For the Marinade:

Mix the chicken with the ginger, garlic paste & salt and set aside. Whisk the yoghurt, chili powder, garam masala powder & oil together, then add to chicken & marinate for minimum 4 hours.

For the curry sauce:

Heat the oil in a saucepan. Pierce the green chillies a few times with sharp knife and add to the pan along with the whole spices and ginger and sauté for a couple of min.
Add the tomatoes & simmer over a medium heat for 20 min. or until the tomatoes are cooked to Pulp.
Pass the cooked tomatoes through a conical strainer or sieve & set sauce aside.
Transfer the contents of the strainer onto a tray, remove as many of the whole spices and green chillies as possible, then purée the rest in a blender with a little water if required. Pass through a sieve & add extract to the sauce.

To finish the curry:

Grill the marinated chicken on a barbecue or under a hot grill until cooked through. Put the sauce back on the heat & bring to the boil. Add the chilli powder, salt, honey, tomato paste & butter and simmer for a further 20 min., add cream & chicken at last moment.
Serve with pilau rice, naan bread and Indian salad.