Butter Chicken Curry
The classic Indian dish.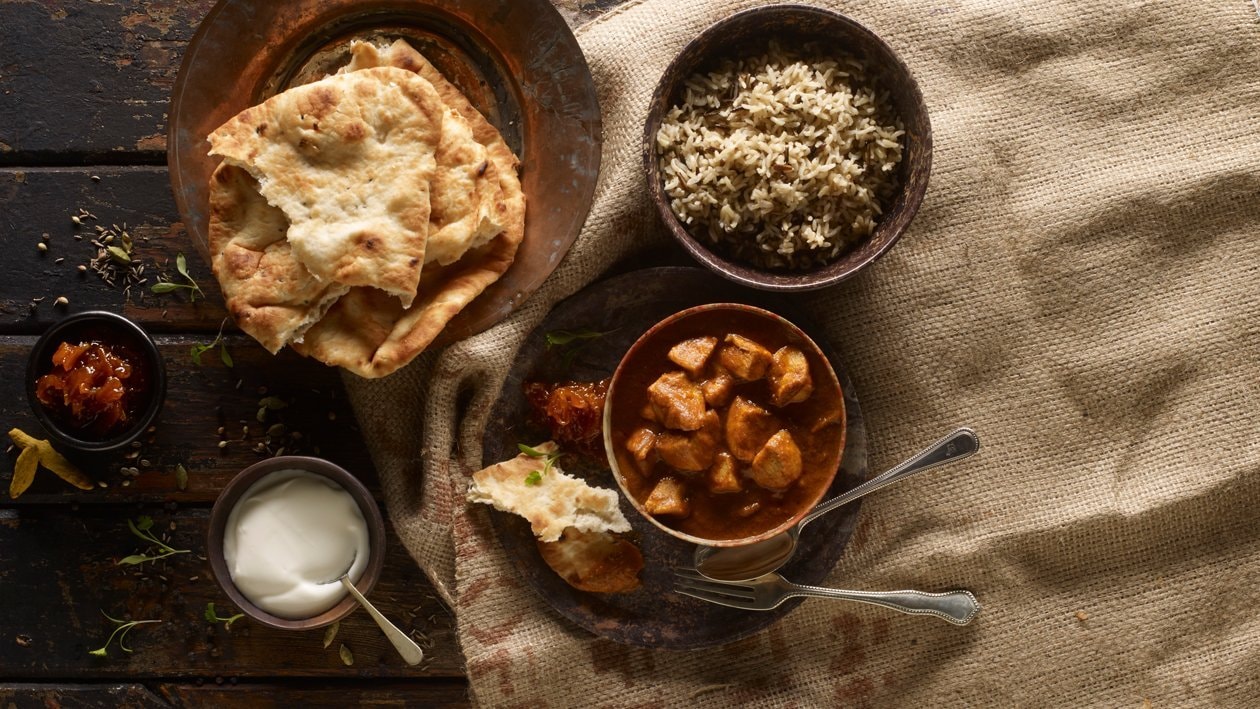 Ingredients
For the butter chicken curry:
Chicken Thigh, skinless & boneless

1000.0 g

Meadowland Double 1L

200.0 g

Meadowland Professional 250g

100.0 g
Preparation
For the butter chicken curry:

Heat the oil in the pan, add the garlic, ginger and onions cook until the onions are soft and golden brown in colour.
Add the KNORR PATAK's butter chicken paste and 200ml water. Cook on a medium heat until the water has evaporates and there is a little oil separation on the side of the pan.
Add the chopped tomatoes, cook for 3-4 minutes and blend until smooth.
Add the chicken and cook until sealed
Add 200ml water and simmer until the chicken is thoroughly cooked
Stir in the butter and MEADOWLAND professional. Simmer for 2-3 minutes and serve.