Baked Seabass with Harissa & Chickpeas by Mark Sargeant
A great summer dish inspired by Mark Sargeant.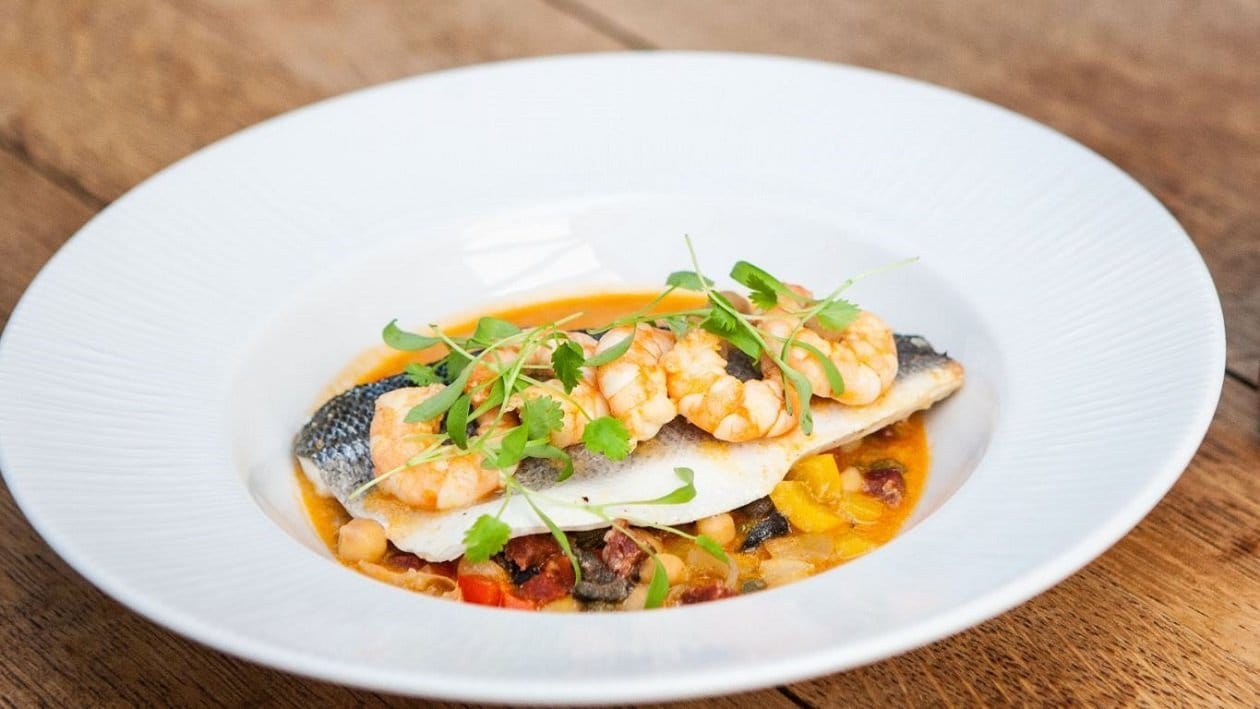 Ingredients
For the seabass:
For the stew:
Chickpeas canned in water

100.0 g

Shellfish, prawns (raw)

140.0 g
To serve:
Preparation
For the seabass:

Bring the water to the boil then whisk in the KNORR Professional Chicken Jelly Bouillon.
Place the fish into a small pan and ladle enough bouillon in to cover the bottom of the pan.
Loosely cover with foil then bake for 6-8 minutes.

For the stew:

Peel and dice the shallots, dice the peppers and slice the chorizo.
Heat the oil and sweat the vegetables and chorizo without colour for 2-3 minutes then add in the chick peas, KNORR Professional Garlic Pureeand harissa paste.
Cook for a further 1-2 minutes then add in the prawns and pour in the remaining bouillon.
Simmer for 3-4minutes then add in the olives and capers.
Remove from the heat and stir in the yoghurt.

To serve:

Squeeze the lemon into the stew then spoon into serving bowls.
Sit the seabass on top and garnish with the micro herbs.