The chances are you're used to seeing your dishes travel no further than from the pass to a table in a few short seconds, enabling you to control almost every aspect. But when pivoting your business to offer delivery, a dish will leave your kitchen, disappear from view and it will be minutes, not seconds, before your customer lays eyes on it. Sound like a scary prospect? It doesn't have to be.
Ensure your dishes travel – and arrive – just as you intended
As part of our #StrongerTogether initiative, in partnership with leading industry title FFT.ie, we've outlined some of the key challenges which can affect how well dishes travel – with top tips and insights from some of the best in the business to help you overcome them.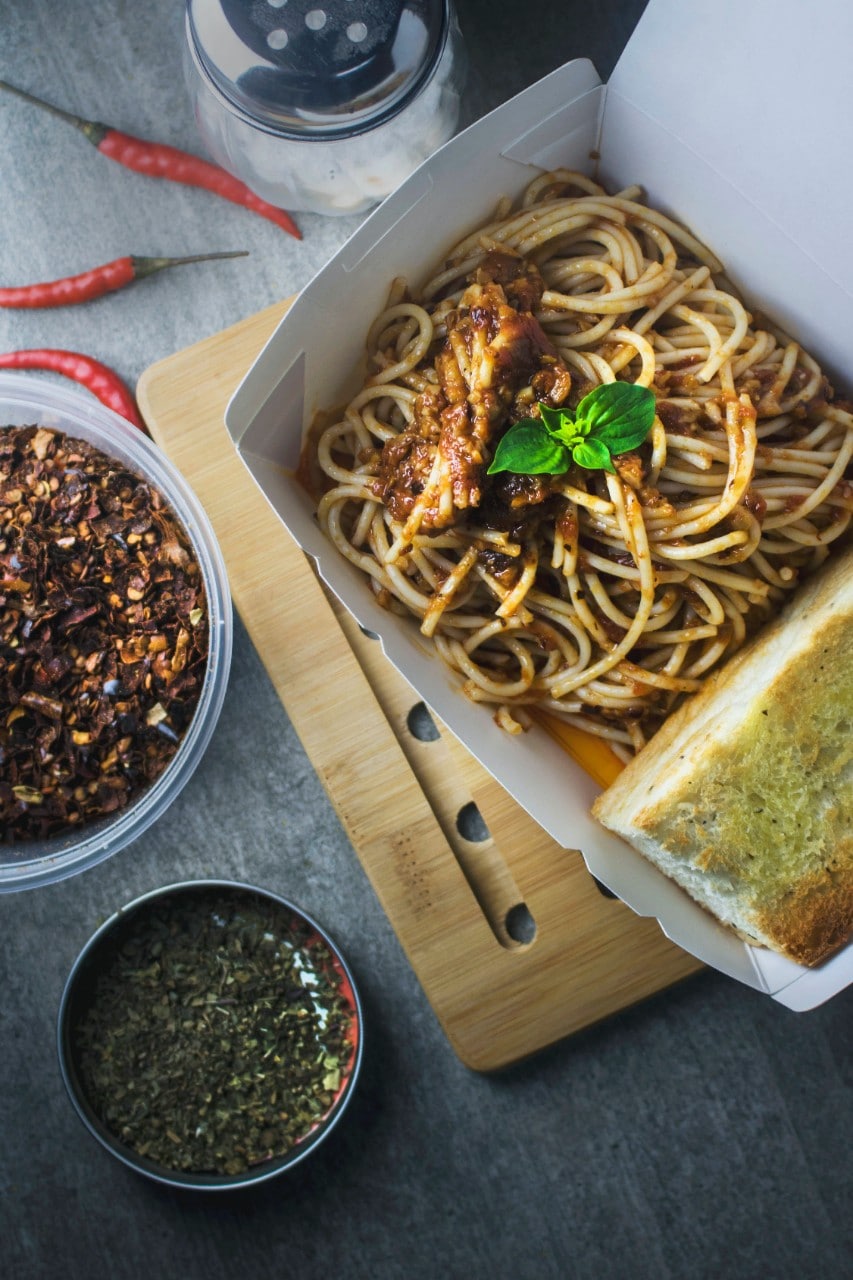 1. Consistency & Texture
Problem:

Whilst saucy dishes are hugely popular takeaway items, they bring their challenges. Some dishes, particularly the likes of pasta, can clump or separate as the sauce dries out. Pasta may also continue to cook when packed in an insulated box, or absorb the sauce during delivery thus making the dish dry. Dishes that are deep fried or intended to be crispy can also be a challenge, as condensation can cause them to go soggy.
Solution:
Pack pasta and sauce separately, allowing the customer to mix them themselves before eating. Use convenience ingredients containing starch that will keep sauces stable – if you would prefer, add them to your scratch-made dishes to add stability. If serving food that is deep fried or should have a crispy outer, pack loosely and pierce the packaging to allow condensation to release, maintaining texture.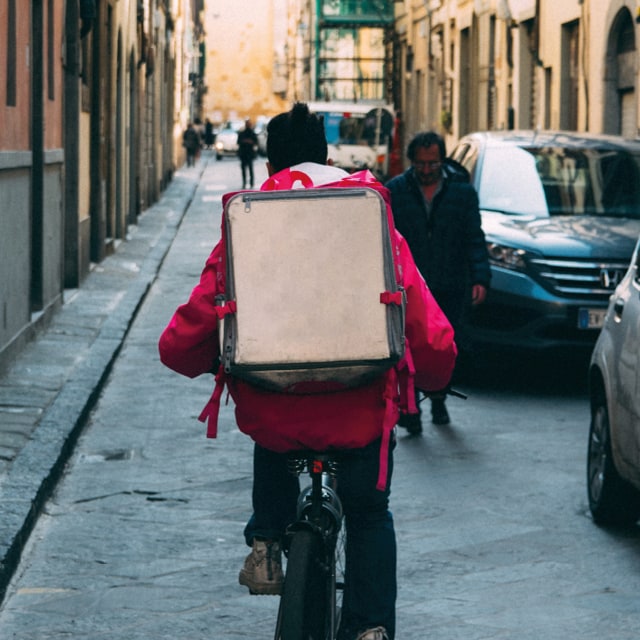 2. Temperature & Visuals
Problem:

Due to temperature changes during transport, the consistency of dishes like soups and stews may change, making the dish look less appealing. Fresh vegetables and salads may not arrive in peak condition due to the transfer of heat during transport.
Solution:
Use ingredients that contain modified starches in order to maintain the consistency and texture of your sauce. Also, try using pickles or root vegetables that withstand heat better and pack salad dressings separately.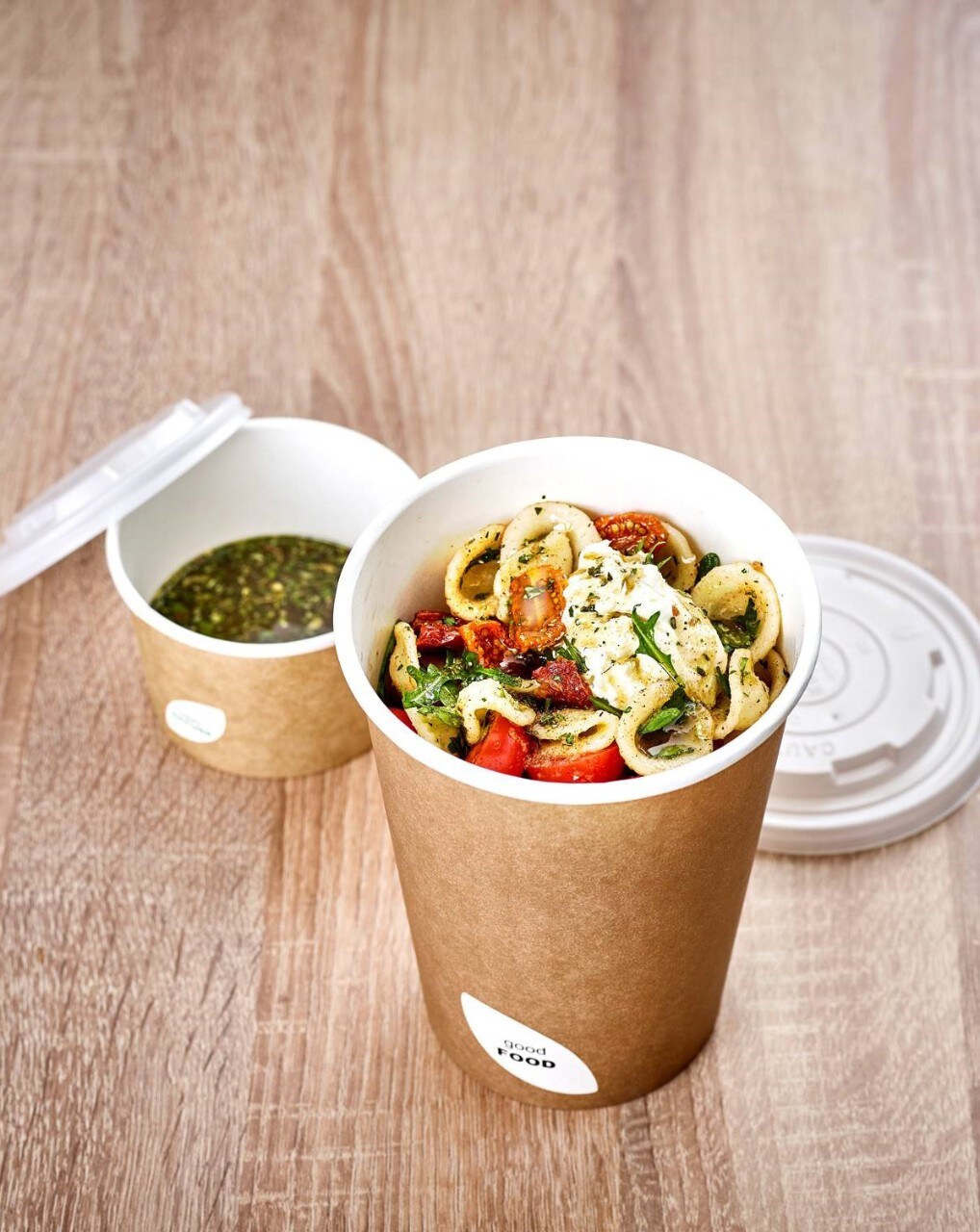 3. Packaging
Problem:

Apart from ensuring the quality of your dishes, transportation can add its own challenges. Liquid-based dishes can spill and ruin the dining experience if not packed properly.  
Solution:
Ensure you're using leak-roof packaging to avoid dishes spilling during transit. Have the packaged wrapped and sealed too if necessary. Pack hot and cold items separately too – this will help prevent wilting.