With the recent surge in inflation, there has been a decline in foot traffic to restaurants and pubs. However takeaway and delivery usually means lower cost meals for consumers, so it's a great way to keep driving sales for your business if you have fewer people coming through the door.
According to Statista, the Online Food Delivery market in Ireland is projected to grow by almost 10% between 2023 and 2027.* 
So how can your business expand into home delivery and earn a slice of this growth?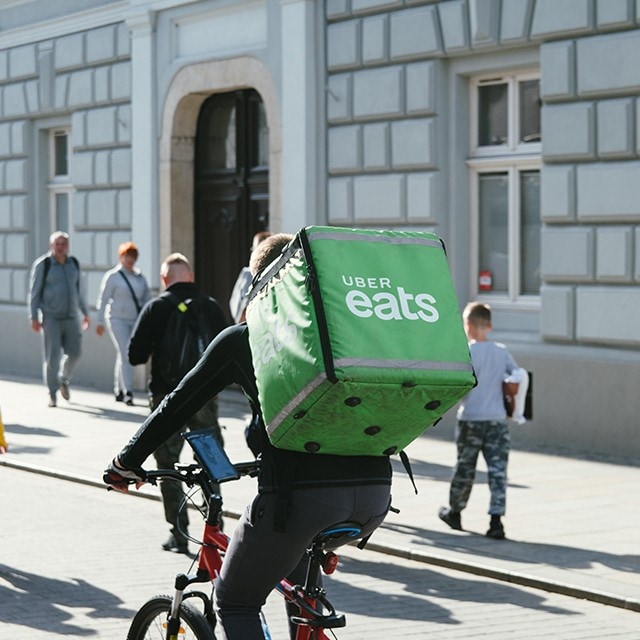 Before you begin: Do you need to change your food registration?
Technically, yes. The safest thing to do is to notify your local EHO, who will be able to help with any questions and support you in making any operational transitions.
The key to making your venue fit to do deliveries is temperature control
In order to prevent the growth of harmful bacteria, cold food should be transported and distributed at a temperature of 5°C or below; hot ready-to-eat food at a temperature of 63°C or hotter and frozen food at a temperature of less than or equal to -18°C.
The containers or vehicles used to transport food must be capable of maintaining - and monitoring - the appropriate temperatures. It is important that the temperature of the food is measured using designated calibrated thermometers. For the latest information consult the FSAI.
Food should be cooked thoroughly to kill food poisoning bacteria. The core temperature should reach 75°C instantaneously or equivalent, e.g. 70°C for two minutes. The core is taken as the centre or thickest part of the food.
Provide great value with set meals
Diners appreciate good value and set meals and meal deals are a great means of representing value for money. What's more, they make orders simple for both the customer and the kitchen.
Look to see if you can pull more dishes together for a family meal for 4 people, or try couples deals to appeal to families and couples alike.
Social Media
If you are new to the delivery game, make sure you let everyone know about the service you are now offering!
If posting on social media, be sure to include:
Links to your website or menu
Photos of your food
Order telephone number
Details of special offers
Ensure your food delivery options exceed expectations
Your food delivery menu shouldn't simply be a digital version of your restaurant's dine-in or takeaway menus. When it comes to winning the food delivery game, everything counts. Here are a few quick tips:
Select a menu that delivers well (and fast!)
Use quality, food safe and leak-proof packaging
Deliver promptly and punctually
Label allergens clearly as per your usual menu