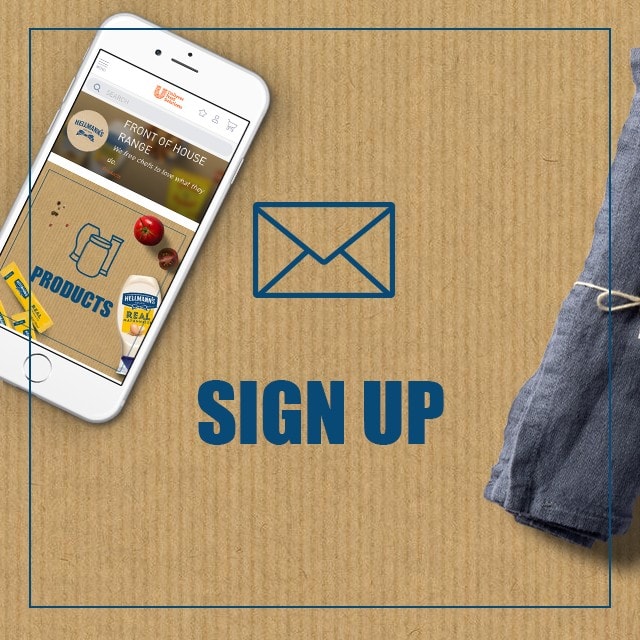 Newsletter sign up
Sign up now for the latest news, trends and promotions. 
Get bitesize tips and tricks – from chefs, for chefs – to help you take your game to the next level.

Contact Us
We are always here to help you. If you have any queries or questions about our products please do not hesitate to contact us.
Care line 0800 783 3728
Option 1: Sales
Option 2: Product enquiries
Lines open from Monday until Friday between 8am and 4pm. Calls may be recorded.