Staying in touch with loved ones isn't always easy for your residents. With physical and verbal interactions limited in the current, unprecedented climate in which our nation finds itself, it's tougher than ever for those living in care settings to communicate with friends and family.
That's why we've dug down into the Unilever archives and created this exciting and engaging set of postcards using historic and iconic adverts.
Use them to encourage your residents to reminisce about times gone by, then ask them to write a note to their family, a friend or loved one on the reverse. Address them, stamp them and pop them in the post, to help delight and reassure each and every recipient at this difficult time.
Request your free printed set of postcards via our Customer Care team whos contact details can be found here.
Or download and print your own using the link below.

Postcards are an incredibly personal means of expression. In these difficult times when you may have residents in your care setting who are self-isolating, this is an ideal private activity that will allow them to feel close and connected to loved ones.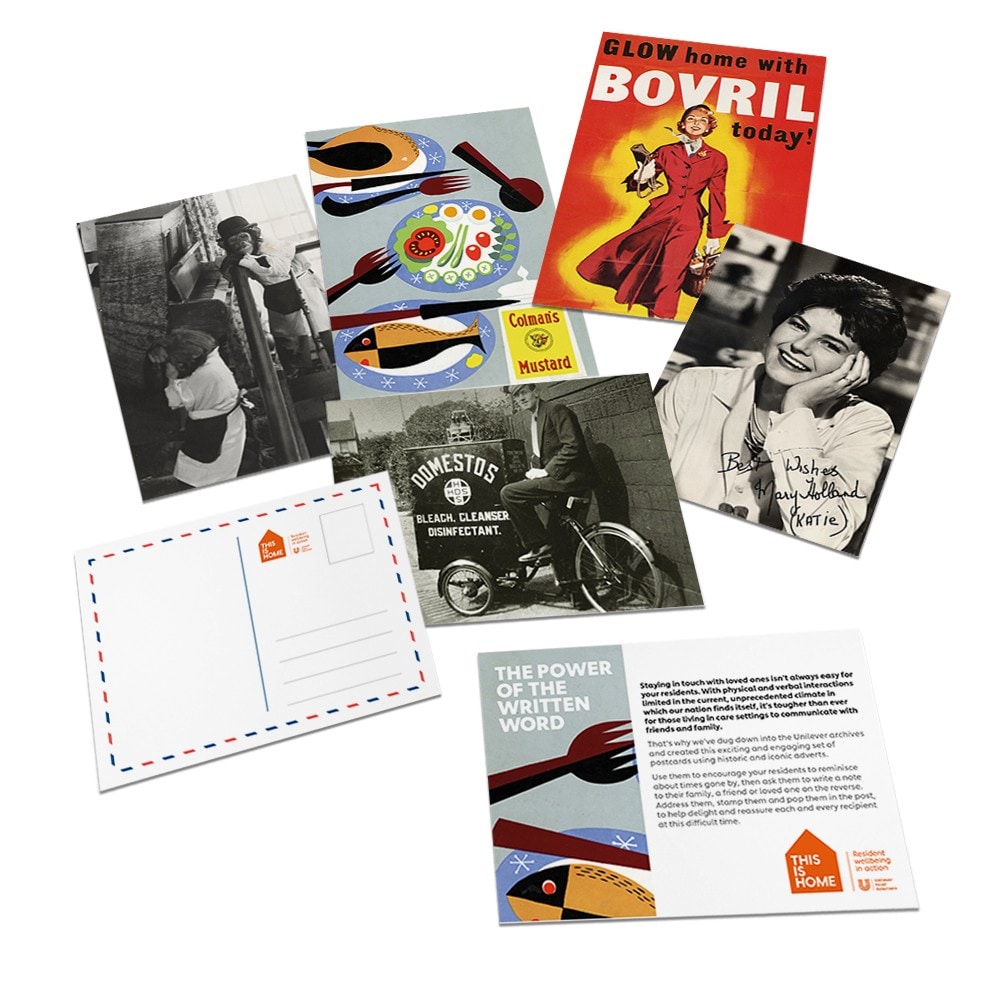 Keep in touch postcard kit
Enable your residents to write to their loved ones with our 'Keep In Touch' postcard kit
Download