To help make things a little easier, we've provided some guidelines and a checklist to help you to ensure that the staff you bring in are fully up-to-speed with how your care home operation works. What's more, the time spent will help ensure that your operations continue to run both smoothly and, most importantly, safely throughout this difficult time.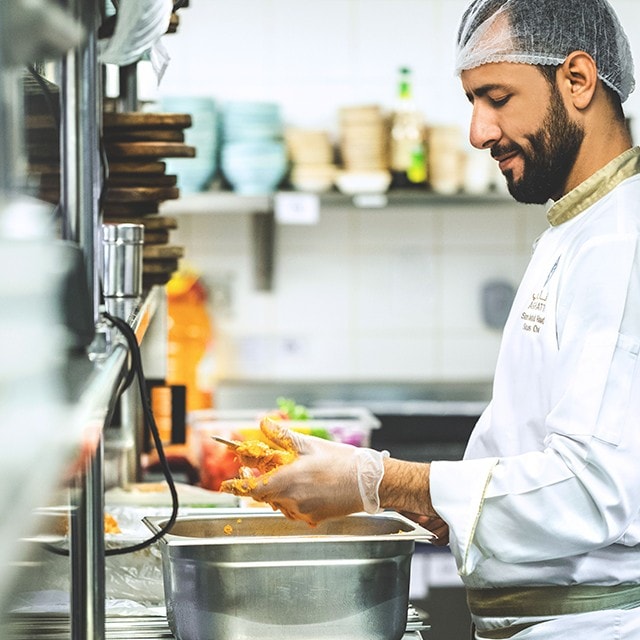 Chef Agencies: What to consider?
Work with your chef agency and set out what you need clearly.

What hours will you need the chef to work?
How many days will they need to be with you?
Do they have anyone with experience of working in the care sector?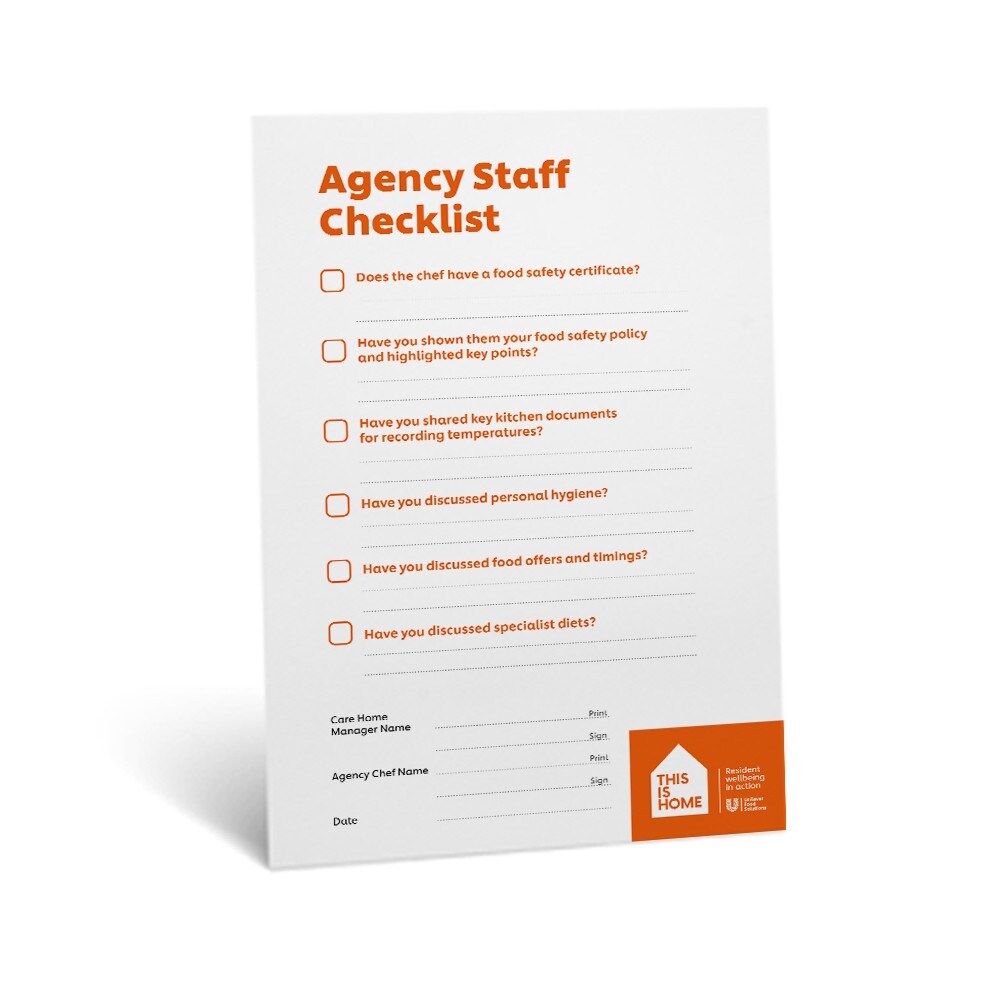 Agency Staff Checklist
Ensure that the staff you bring in are fully up-to-speed with how your care home operation works
Download
Make sure you confirm that the chef they are sending has a minimum of level 2 food safety. Ask the agency to share with you via email a copy of their certificates so you can keep this on file.

When your agency staff arrive
It is important to take the time to sit down with the new member of the team. Run them through your operation from top to bottom to make sure they understand how everything works.
Working in a kitchen that serves the elderly and vulnerable
When working with the elderly, they of course come under the category of 'high risk and vulnerable,' so it's good to remind the new chef of what is expected from them in regards to food safety and personal hygiene.
Personal Hygiene: Handwashing is vital in a kitchen, never more so than now. Remind your chef to wash their hands at regular intervals and make sure that uniform is clean, and only worn when in work.
Food Safety: Do you know your company's policy on what temperature to cook to? Temperature controls and record keeping must be kept up to date. Review your food safety policy and related documentation so you can share what must be done. These forms are part of your due diligence in case of any issues relating to food safety incidents.
Cleaning Schedules
Cleaning and infection control are paramount to keeping a safe operation running for everyone involved – think contact points: trolley handles, serving spoons and kitchen doors must all be cleaned and sanitised thoroughly alongside your current cleaning schedules and checklists.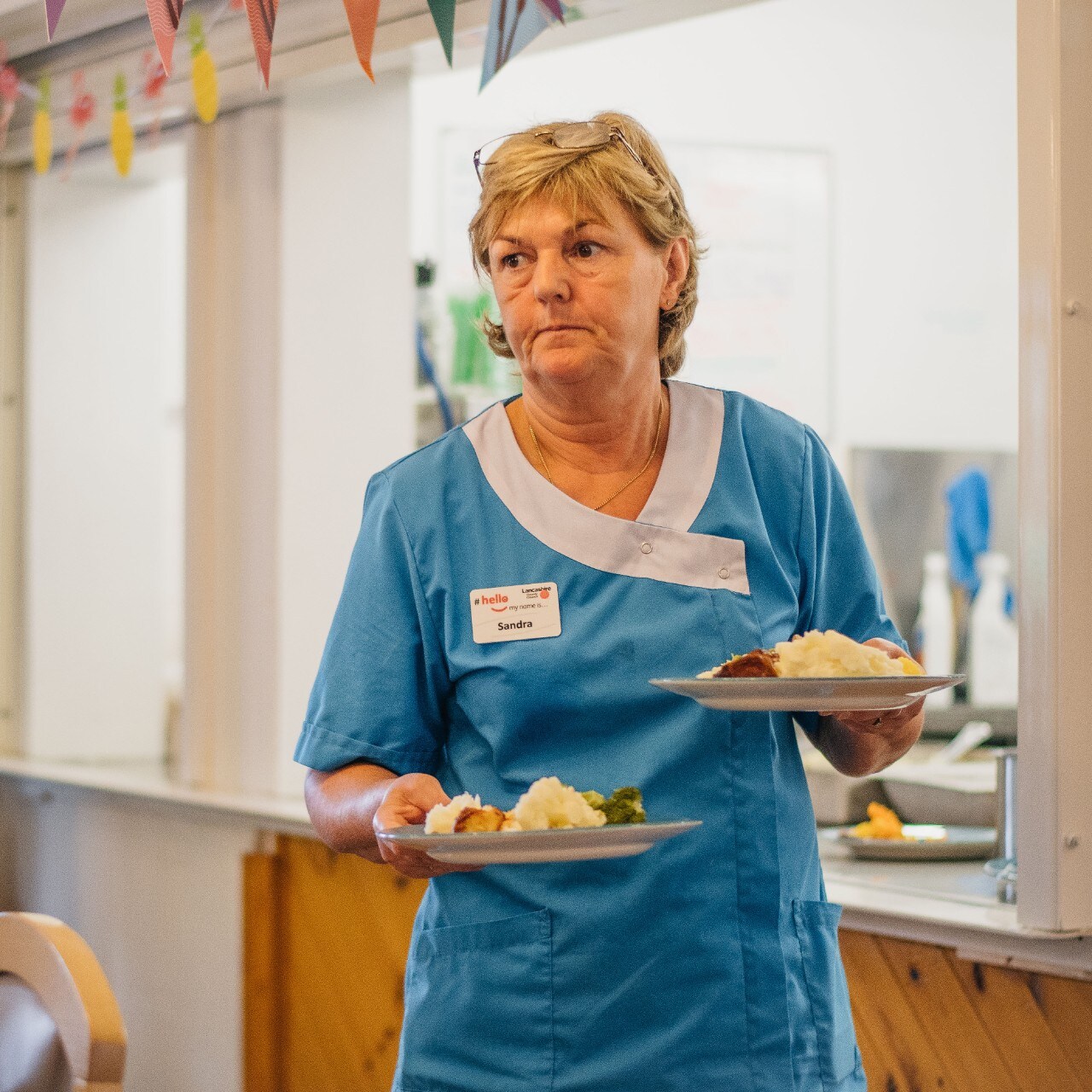 Key timings and Protected mealtimes
Breakfast / Lunch / Dinner

If you use hot boxes, make sure your team are aware when they need to leave the kitchen to ensure your residents get fed on time.
Snacking
Lots of homes offer different snacks, make sure you have a list of what your residents enjoy to share with your new team member.
Specialist meals

If you have residents that have specialist diets, make sure you have a member of the team who has experience and that can be responsible for producing these dishes. If you have a chef that has not worked in care before this will be new territory and they may need additional support.
If your weekly menu is complete, share it with your new chef while running through the key suppliers so they know where you buy your stock from. If you have a weekly menu, make sure you are following the recipes and keeping track of allergens throughout.

If you don't have a weekly menu, make sure you run through what dishes the residents like, as keeping them happy and fed is the overall goal. Make sure you are recording all allergens and share with all members of staff responsible for foodservice.
The most important thing to note is that communication is key – if your chef has any questions make sure they know who to speak to in the home.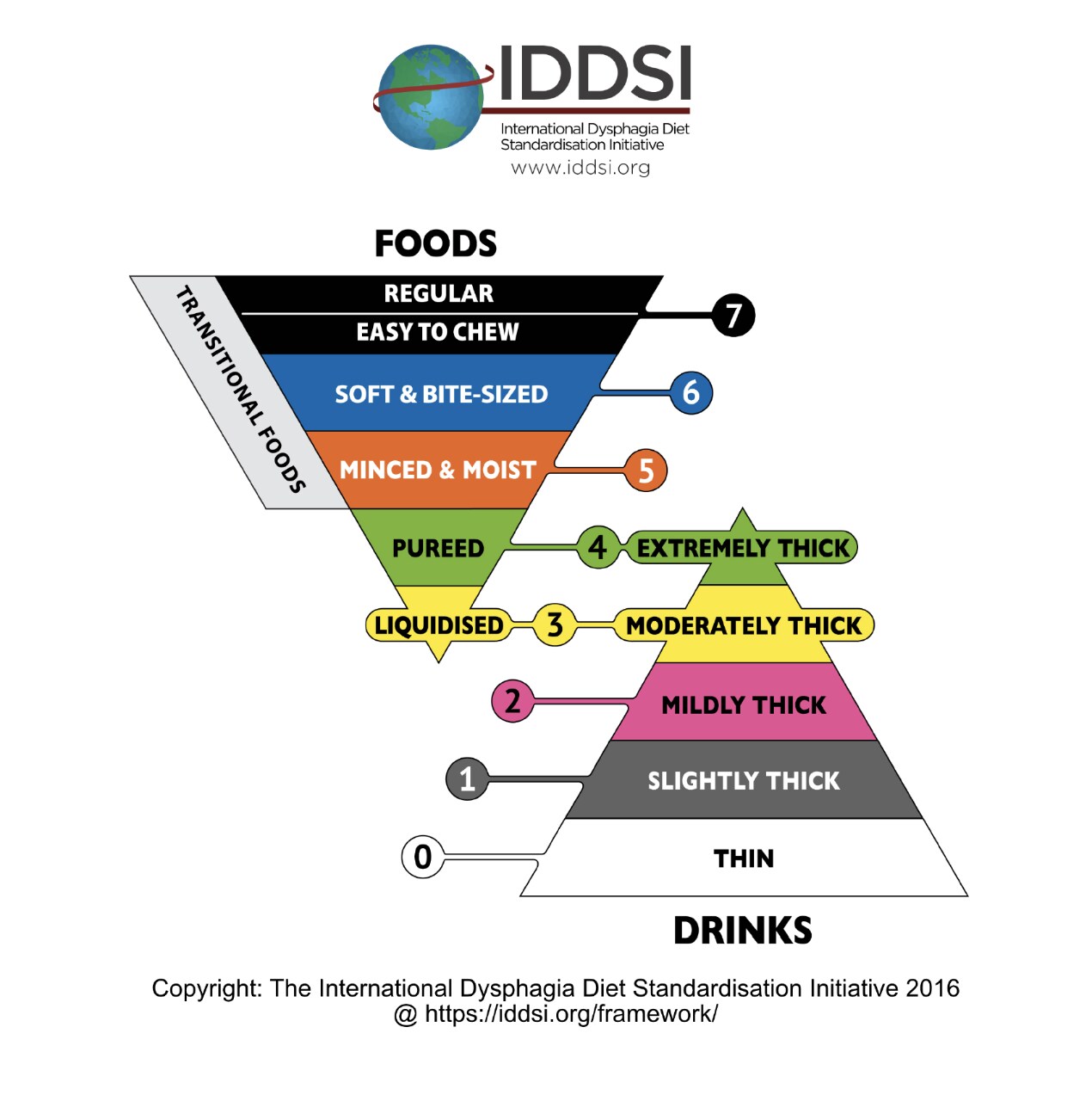 The International Dysphagia Diet Standard
The IDDSI framework provides a common terminology to describe food textures and drink thickness and will help chefs to ensure they are providing suitable meals for their residents' individual needs.
Download