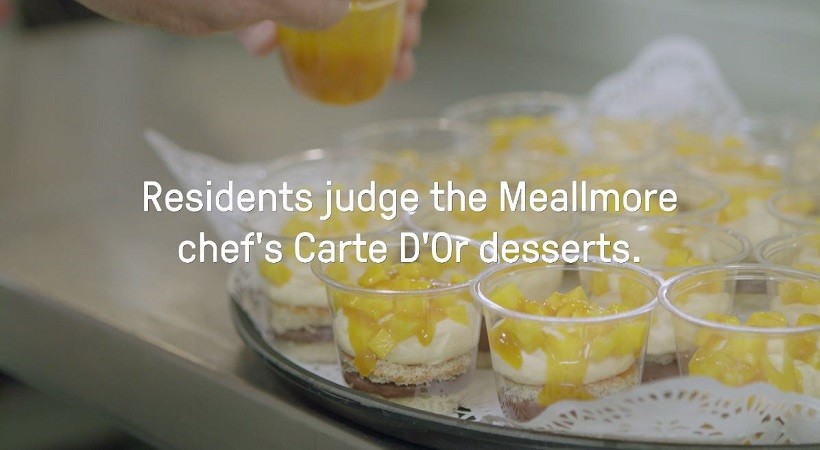 It's essential residents are enjoying their meals each and every day, so we thought they'd be the perfect judges for our new powdered desserts range. After putting four talented Meallmore chefs to the test we took their creations into the home to get feedback from their most important critics. See how their efforts fared and hear Meallmore's catering manager, David Blackwood, talk about the importance of testing new dishes with residents and getting their feedback.
We've created a new recipe guide using the powdered desserts range - click here to download and test them out in your kitchen. You can also try out the dishes created by the Meallmore chefs - check out the links on the right.

We're always creating new content and offering promotions to our subscribers. 
Sign up now to our fortnightly newsletter to keep up to date and take advantage of our latest offers.